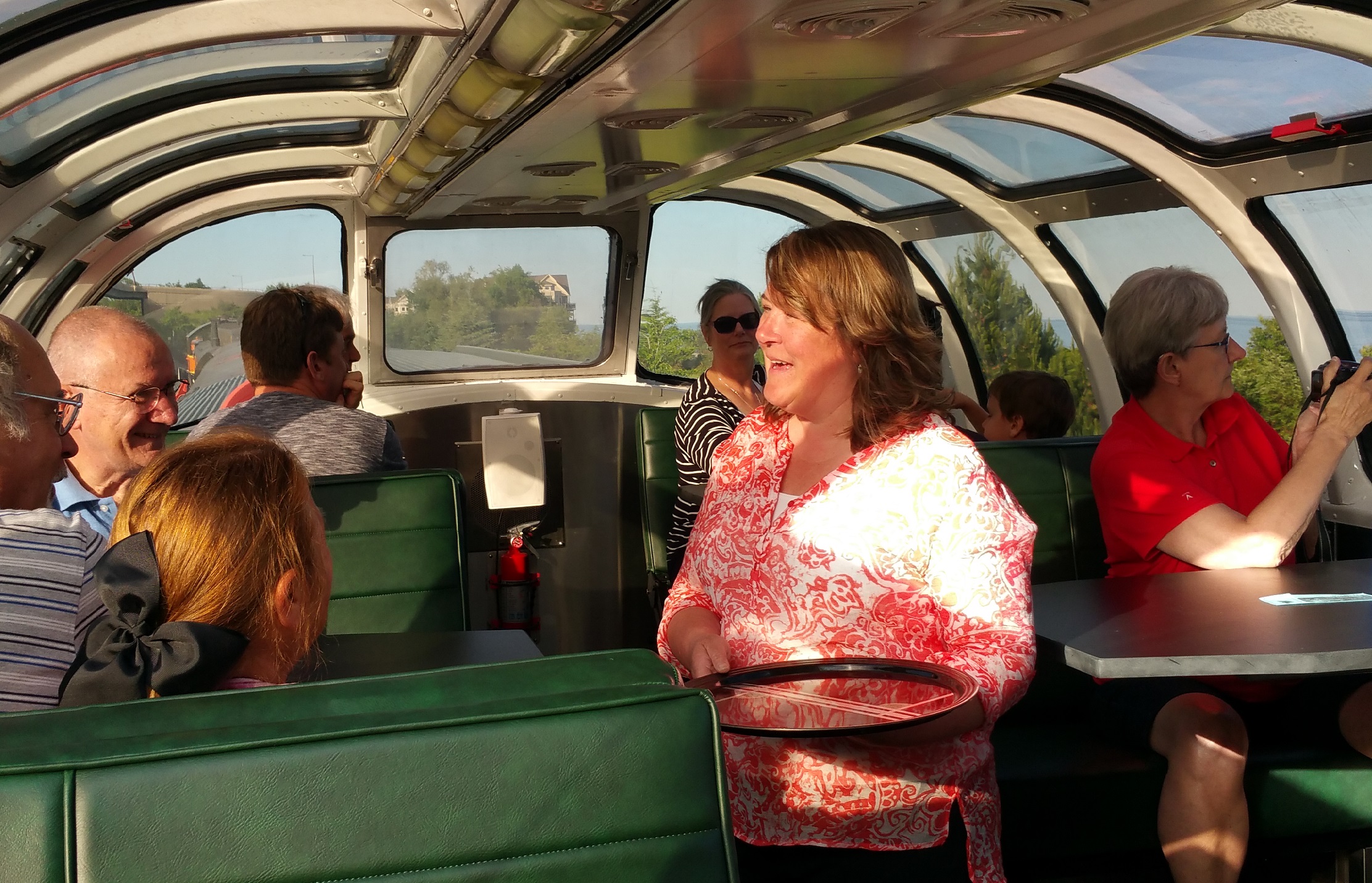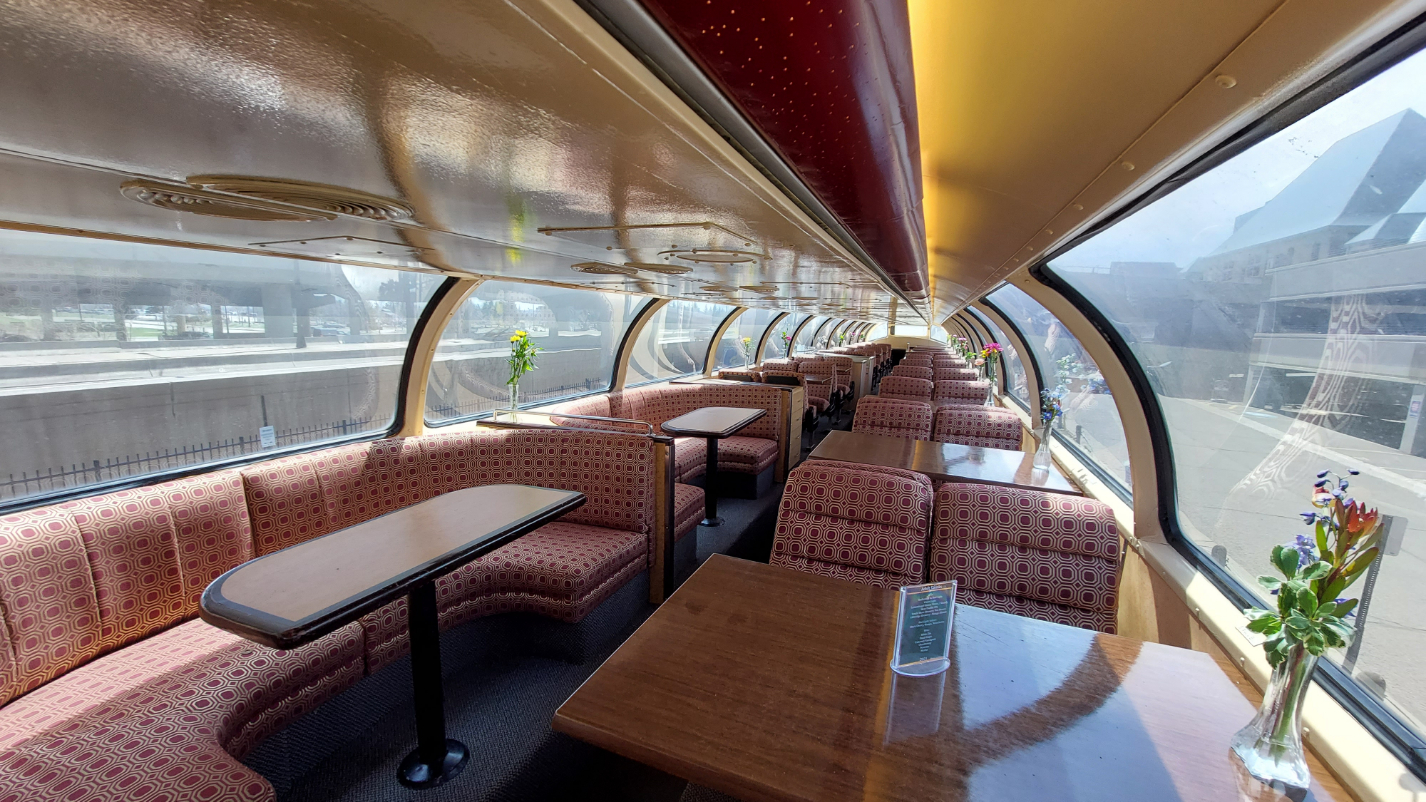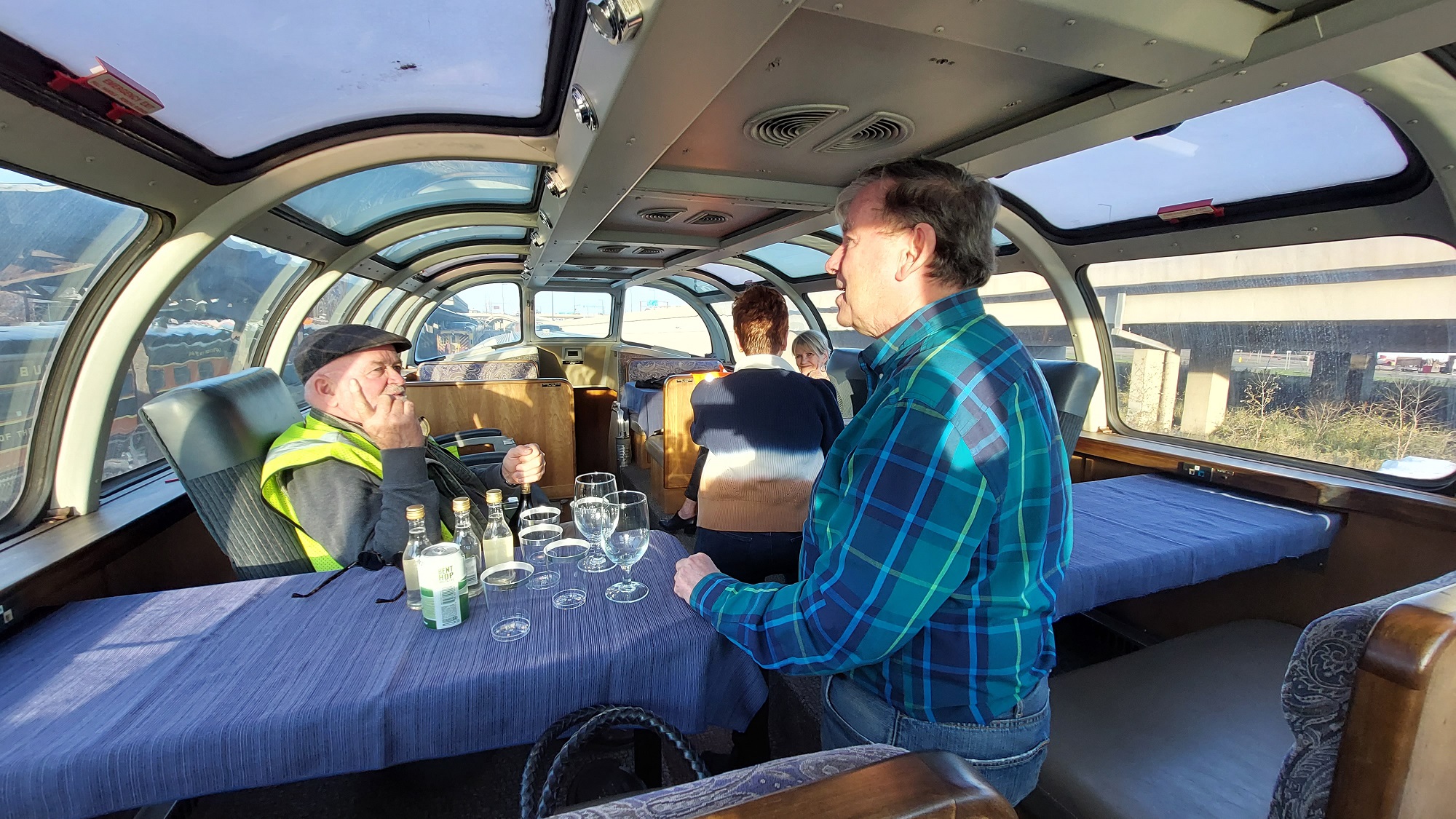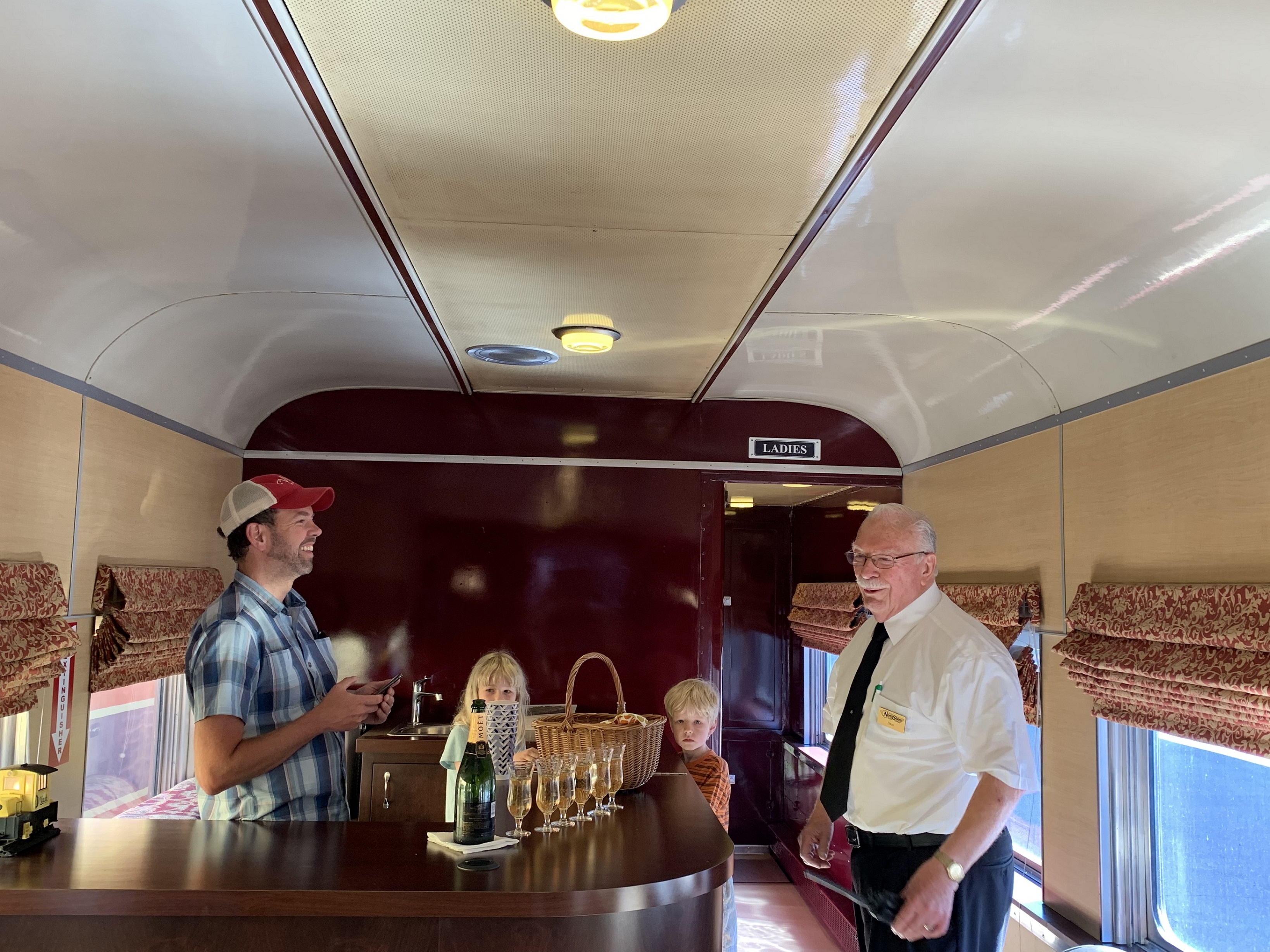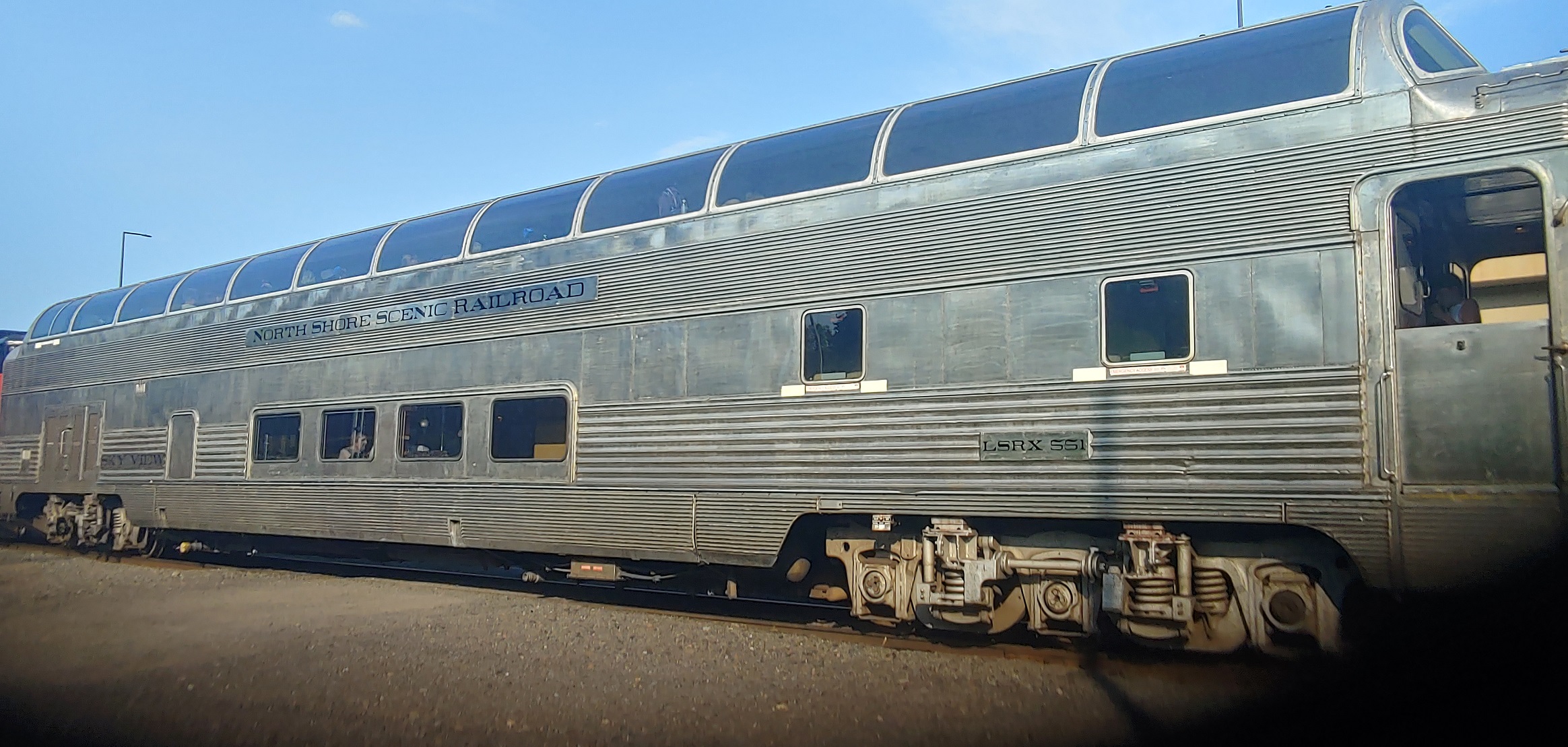 First Class Dome Train Attendant
Imagine your workspace is a beautiful glass dome, on the 2nd floor of a train, onboard the world-class excursion of the North Shore Scenic Railroad.

First Class Domecar Attendants serve the guests riding the luxurious domecars, and premiere loungecars of the fleet. Along the journey, attendants deliver drinks and snacks to passengers, and keep the passengers entertained, accompanied by the trains' narration system. First Class staff work primarily on the Duluth Zephyr Excursion & Two Harbors Excursion, but may be asked to work on special trips or charters on occasion. Tips and Gratuity are a major component of the income involved with this position.
The North Shore Scenic Railroad is one of Duluth's oldest and most popular tourist attractions. Trains depart from the Duluth Depot and travel to various points along the shore, and all the way to Two Harbors. Excursions operate 7 days a week all summer long through October, with weekend train excursions starting in May.
The railroad is currently seeking team members with excellent customer service skills and attention to details to work as First Class attendants this summer and fall. Paid positions start at $13/hour. Train Staff work on the popular excursion trains excursions, which run daily all summer and fall. Team members work registers and complete transactions as well as providing tourist information and narration on the train excursions. You must be atleast 18 years old to apply. To apply, you must complete a job application: https://duluthtrains.com/application/
Specific roles and responsibilities include but are not limited to:
Greet and assists customers with a smile while they board/deboard the traincars.
Assist with assigned seating / directional interpretation onboard the train
Take beverage orders from guests & serve accordingly
Bring pre-prepared food items to guests, and remove trash from tables.
Clean the train between trips, replace garbage liners, wipe tables/windows, as well as restroom facilities.
Be knowledgeable of the North Shore Scenic railroad including but not limited to: events, excursion schedules, policies, history, safety procedures, sales products, tourist information
Complete transactions quickly and accurately if guests purchases items

Answer questions and help customers solve concerns or problems pertaining to their excursion
Ensure proper handling of stock including inventory, security and reporting procedures.
Maintain a clean and organized environment, following cleaning schedules, while keeping initiative to spot duties that need to be done, and do them without needing supervision
Be and remain enthusiastic, consistent, and pleasant while on duty with public.
Assist Conductor and Train Crews in greeting, boarding, detraining and assistance of passengers, including assisting passengers with special needs.
Requirements:
Strong verbal, written and communication skills with proven ability to facilitate diverse groups of individuals.
Must have excellent organizational and multi-tasking ability
Must be able to independently work with the public
Must be able to operate a computer for all point of sale transactions
Must be able to lift up to 30lbs, the job includes walking on uneven surfaces and physical movement
Must be able to climb a ladder to reach stock area or up and down from the trains.
Project positive, energetic, professional and customer-service oriented personality
Team-oriented enthusiasm to achieve objectives of the staff and organization.
Must be able to go up and down stairs frequently while carrying items and trays
If you are interested, complete an online application found here: