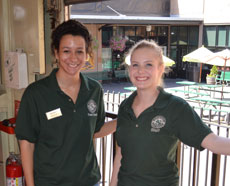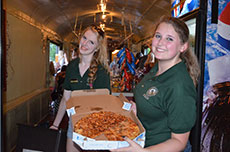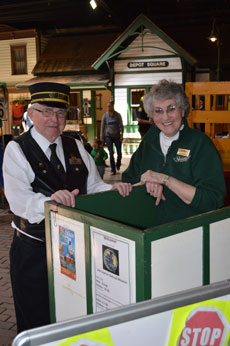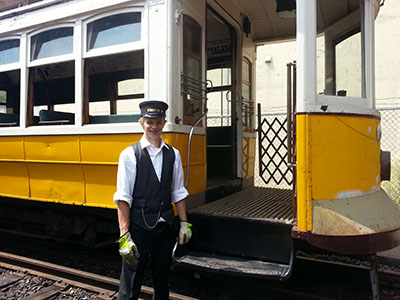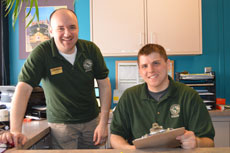 Train Car Attendant
Do you love Duluth and showing it off to other people? Do you like to make other people happy? Do you enjoy the outdoors and the beauty of our area? Do you love to work with customers? Do you have great customer service skills?
If you answered "yes" to all of these questions, then a job at the North Shore Scenic Railroad this summer and fall is for you!
The North Shore Scenic Railroad is one of Duluth's oldest and most popular tourist attractions. Trains depart from the Duluth Depot and travel to various points along the excursion routes, along the North Shore. Excursions operate 7 days a week all summer long through October, with weekend train excursions starting in May.
The railroad is currently seeking team members with excellent customer service skills and attention to details to work as Museum and Train Staff this summer and fall. Paid positions start at $13/hour. Train Car attendants work primarily on the daily Duluth Zephyr excursion, as well as the evening Pizza Party Express. Team members work registers and complete transactions as well as providing light server duties (distributing pizzas, napkins, beverages), and giving tourist information on the train excursions. You must be atleast 18 years old to apply. To apply, you must complete a job application: https://duluthtrains.com/application/
Specific roles and responsibilities include but are not limited to:
Greet and assists customers with a smile.
Assist Conductor and Train Crews in greeting, boarding, detraining and assistance of passengers, including assisting passengers with special needs.
Work in areas on train excursions, and occasionally assist in the giftshop, ticket office, ice cream shop, or museum docent post.
Knowledgeable of the North Shore Scenic railroad including but not limited to: events, excursion schedules, policies, history, safety procedures, sales products, tourist information
Complete transactions quickly and accurately in all shops*
Presentation, housekeeping and inventory management in all shops
Answer questions and help customers solve concerns or problems pertaining to merchandise or other related issues
Open, run and close register tills and ensure proper handling of money in shops and all activities related.
Ensure proper handling of stock including inventory, security and reporting procedures.
Maintain a clean and organized environment, following cleaning schedules, while keeping initiative to spot duties that need to be done, and do them without needing supervision
Cleans trains between excursions.
Must remain enthusiastic, consistent, and pleasant demeanor while on duty with public.
Must be knowledgeable of museum membership benefits and structure, and must promote museum benefits
Requirements:
Strong verbal, written and communication skills with proven ability to facilitate diverse groups of individuals.
Must have excellent organizational and multi-tasking ability
Must be able to independently work with the public
Must be able to operate a computer or tablet for all point of sale transactions
Must be able to lift up to 30lbs, the job includes walking on uneven surfaces and physical movement
Must be able to climb a ladder to reach stock area or up and down from the trains.
Project positive, energetic, professional and customer-service oriented personality
Team-oriented enthusiasm to achieve objectives of the staff and organization.
Must wear railroad uniform and adhere to company policies.
If you are interested, complete an online application found here: