All aboard for train excursions on the North Shore Scenic Railroad. This weekend only, the Great Pumpkin Train operates five excursions daily, October 17-20. This will be the only excursions operating during these days. After October 20th, train excursions will be done operating for a period, but the museum will remain open daily from 9am to 5pm.
All tickets for the Great Pumpkin Train include a train excursion, admission to the Lake Superior Railroad Museum, a pumpkin of your choice, live music, magic shows, an inflatable slide, facepainting, balloon twisting, and tons of fun! The museum is open from 9am to 5pm, and there are 5 departures per day.
The Great Pumpkin Trains are certainly great for kids and families… but they're fun for adults too! A great way to celebrate the autumn season. The traincars are heated if necessary, there's narration, music, and even adult beverages for ages 21 and up. Check out this fun promo video:
Signup for our e-Newsletter, Trackside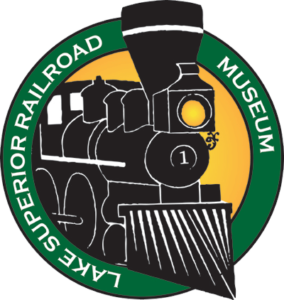 The Railroad is Owned & Operated by:
The Lake Superior Railroad Museum
offering an up-close look at the history of rail travel. Admission is only $7.00 for adults and just $3.00 for kids with your train fare.