All train excursions are done or cancelled through 2020. The Duluth Depot museums are currently closed through December 18th.
AS OF 11/19/2020, THE CHRISTMAS CITY EXPRESS EVENT HAS BEEN CANCELLED DUE TO INCREASING CASES OF THE COVID19 OUTBREAK IN THE REGION. TICKET HOLDERS HAVE BEEN NOTIFIED. THE DULUTH DEPOT MUSEUMS WILL ALSO BE CLOSED ATLEAST THROUGH DECEMBER 18TH, 2020. FOR MORE INFORMATION, CONTACT US HERE.

Visit the Lake Superior Railroad Museum ONLINE! The Duluth Depot is closed for tours but many exhibits and information can be found at www.lsrm.org

2021 Train Schedule Information
Train excursions are currently planned to start May 21st, 2021 with the Duluth Zephyr excursions and Music & Pizza Trains. The Duluth Zephyr excursion operates 7-days-a-week starting Memorial Day weekend through September, with Pizza Trains operating each weekend. A full schedule will be released in mid December 2020. Additional train operations, earlier in the year, will likely get added if/when the pandemic decreases.
Signup for our e-Newsletter, Trackside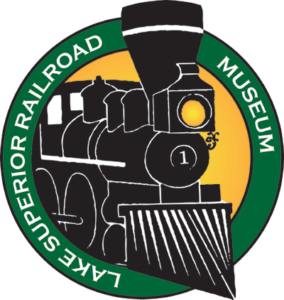 The Railroad is Owned & Operated by:
The Lake Superior Railroad Museum
offering an up-close look at the history of rail travel. Admission is only $7.00 for adults and just $3.00 for kids with your train fare.