The North Shore Scenic Railroad is currently in our seasonal switchover from Autumn to the Holidays.
There are no train excursions operating during this time. The next scheduled trains operate starting November 27th on the Christmas City Express, which is the last train excursions of the year. All other rides are done operating for 2020.
MOST CHRISTMAS CITY EXPRESS TRAINS ARE SOLD OUT THIS YEAR DUE TO REDUCED CAPACITIES. REAL-TIME AVAILABILITY SHOWS ON EACH OPERATING DAY. A WAITING LIST IS MAINTAINED BY CALLING AND LEAVING A PHONE MESSAGE IN THE TICKET OFFICE AT: 218-722-1273. ADDITIONAL SPACE MAY BE ADDED IF RESTRICTIONS ARE LIFTED. 
GUESTS ARE REQUIRED TO HAVE MASKS IN THE BUILDING AND FOR BOARDING TRAINS. REDUCED CAPACITIES ON THE TRAIN LIMIT THE NUMBER OF PASSENGERS AND SEATS HAVE BEEN BLOCKED FOR SOCIAL DISTANCING. MORE INFORMATION REGARDING OUR COVID19 CHANGES AND POLICIES CAN BE FOUND BY CLICKING HERE.
Visit the Lake Superior Railroad Museum! The Duluth Depot is open for touring Tuesday-Sunday from 10am – 3pm (closed Mondays). More information about visiting the museum can be found at www.lsrm.org

Signup for our e-Newsletter, Trackside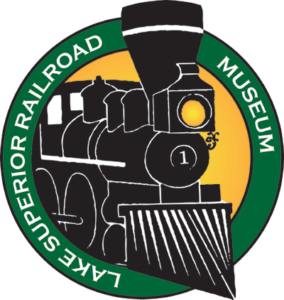 The Railroad is Owned & Operated by:
The Lake Superior Railroad Museum
offering an up-close look at the history of rail travel. Admission is only $7.00 for adults and just $3.00 for kids with your train fare.