Steam Power Excursions with #332
UPDATE July 2021:
Due to COVID19 shutdowns, some of our steam related projects were drastically delayed last year which slowed things down a bit. Working with the Federal Railroad Administration, we will soon complete the necessary testing to assure the locomotive is certified for use.

One of the unique aspects of this Railroad is the ability to take artifacts from the Lake Superior Railroad Museum and put them to the use for which they were intended, as working history.  Operating a steam locomotive is the perfect example, and we thank you for your patience.

Steam Engine #332 (was #28) will not likely operate in 2021, and no other steam excursions are currently scheduled. Opt into the email list below to get notified as soon as steam train tickets go on sale for 2021.
Experience the power of steam, with locomotive #332 leading the charge while you will ride behind this historic engine chugging its way up the Lakefront Line and back. This year's steam schedule is limited to only a few special days, which will fill up, and reservations are strongly recommended in advance.
Steam Schedule COMING SOON

Departure time for this excursion is ?am, following the same schedule as the standard Two Harbors excursion, only it leaves Duluth one-hour earlier. On steam operating dates, the Lake Superior Railroad Museum will open one-hour earlier than normal, at 8am for passengers to checkin and explore the museum prior to departure. Museum admission is included on the excursion date for all passengers.
The Two Harbors train excursion is subject to delays to due Canadian National Railway (CN) freight traffic. Please consider this when making plans for after the train ride. Delays are rare, but can be an hour or more. 
Thank you for your ongoing support and interest of the #28/#332 Steam Locomotive program. The Lake Superior Railroad Museum, is a non-profit organization, and has committed to steam operations as part of its mission to preserve, present, and interpret the history of railroading, especially as it relates to our area.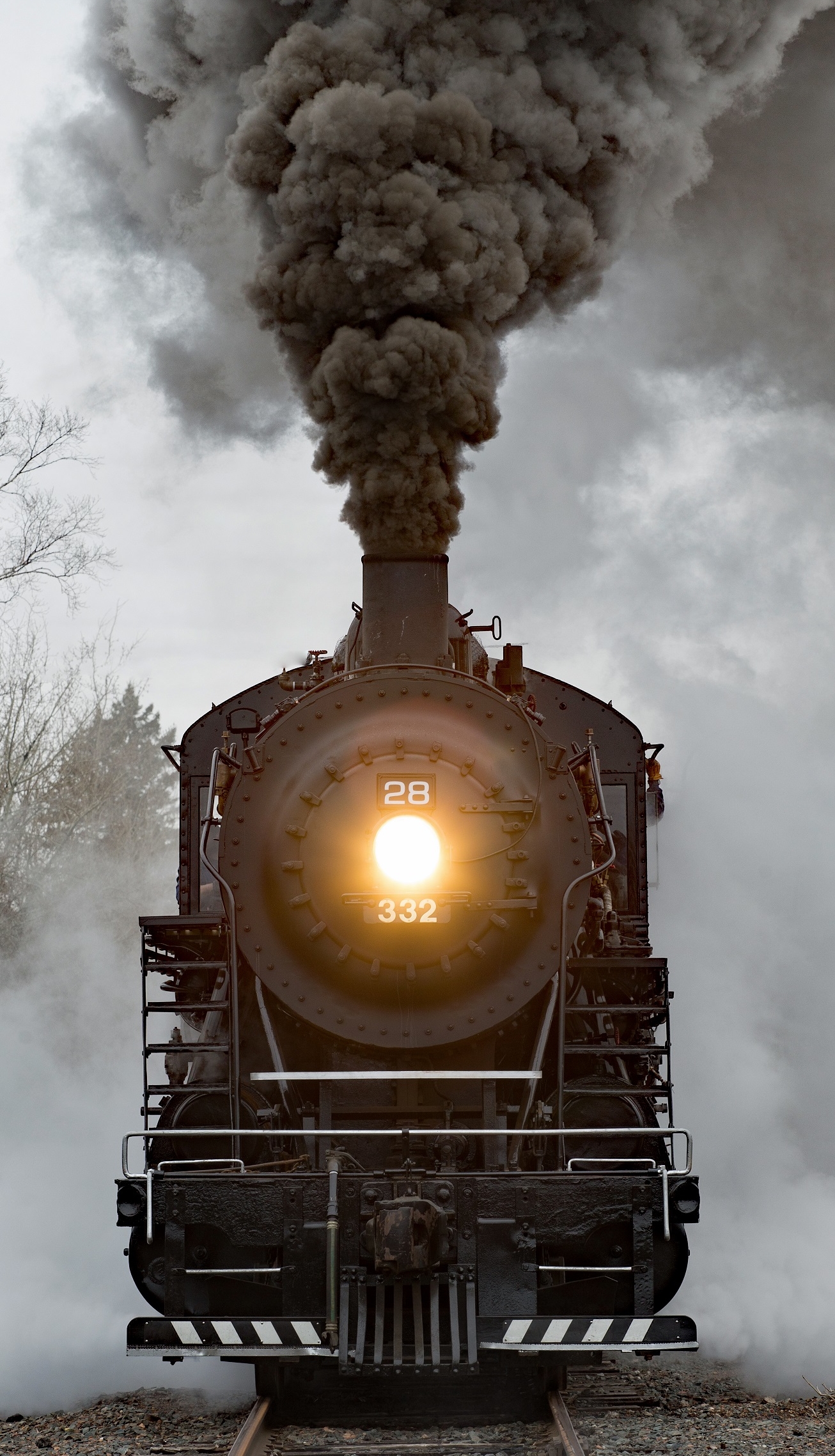 History of the locomotive:
The #332 locomotive was built by the Pittsburgh Locomotive Works in 1906 for the Duluth, Missabe and Northern. A typical drag freight consolidation type engine of the early 1900s, she weighs in at 102 tons (172 tons with tender loaded). The capacity of the tender is 8,000 gallons of water and 12 tons of coal.
No. 332 was sold to the Duluth & North Eastern in 1955, and got its #28 numbering and was used to haul logs, lumber products and some general freight. It worked in this service until 1964 and was last under steam in 1965. The D&NE restored and donated the locomotive to the Museum in 1974.
In the Fall of 2013, a restoration project began to bring the engine back to operating condition. It operated for the first time in 2017 on the North Shore Scenic Railroad as #28, and was renumbered/painted to be its original #332 for the 2019 season.