Steam Power Excursions with #332
Experience the power of steam, with locomotive #332 leading the charge while you will ride behind this historic engine chugging its way up the Lakefront Line and back.
Steam Schedule 2019:

July 20 & 21 – Festival of Steam Event (more below)
Aug 9, 10, 11:  To Two Harbors
Aug 16, 17, 18:  To Two Harbors
Aug 23, 24, 25: To Two Harbors
Aug 30, 31, Sept 1:  To Two Harbors
September 7, 8:  To Two Harbors
September 13, 14, 15:  To Two Harbors
Thank you for your ongoing support and interest of the #28/#332 Steam Locomotive program. Operating a machine of its age, now about two generations from experience in the trade, is a challenge for any organization. The Lake Superior Railroad Museum, a non-profit organization, has committed to steam operations as part of its mission to preserve, present, and interpret the history of railroading, especially as it relates to our area.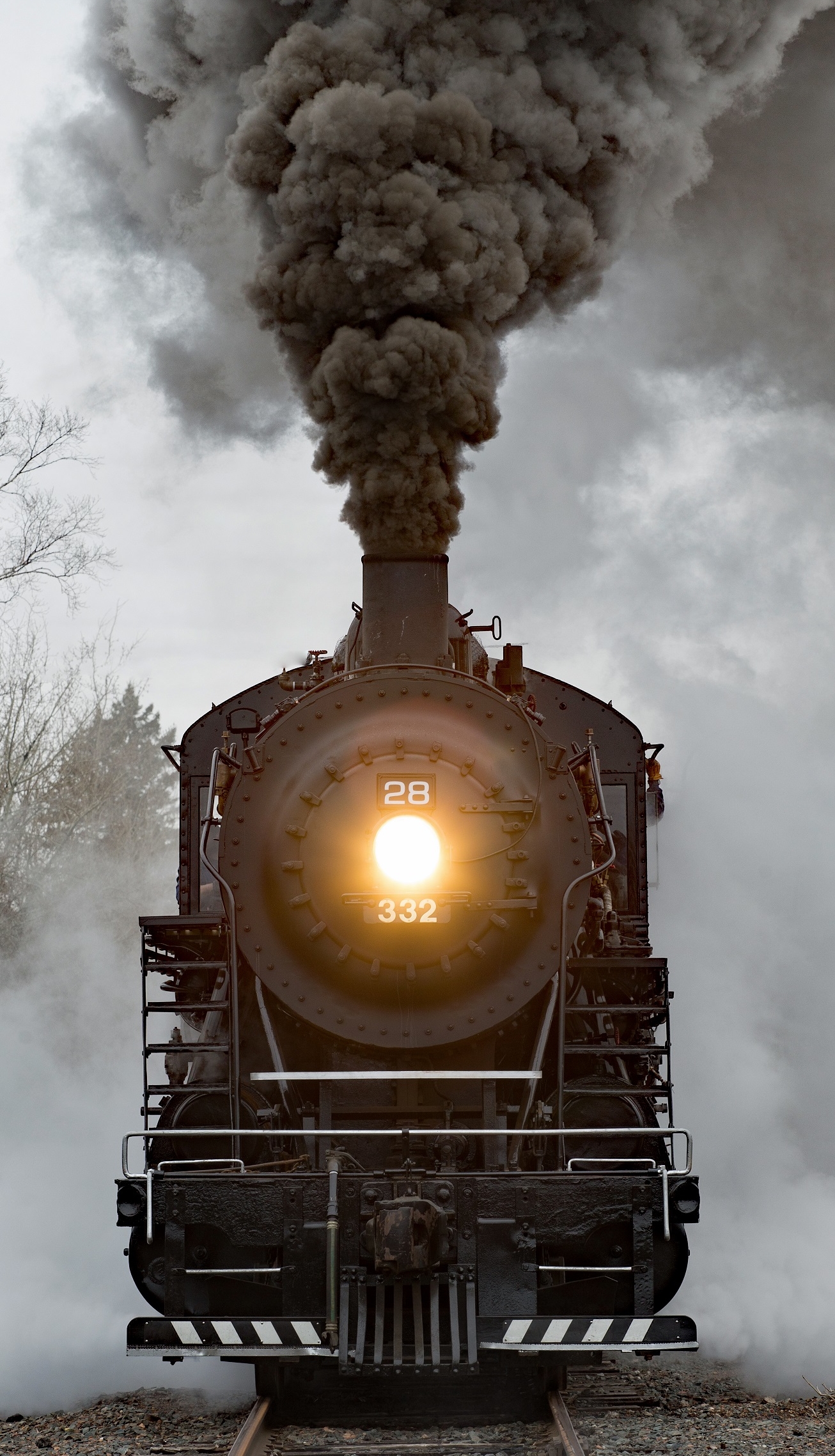 History of the locomotive:
The #28 locomotive was built by the Pittsburgh Locomotive Works in 1906 for the Duluth, Missabe and Northern as their No. 332. A typical drag freight consolidation type engine of the early 1900s, she weighs in at 102 tons (172 tons with tender loaded). The capacity of the tender is 8,000 gallons of water and 12 tons of coal.
No. 28 was sold to the D&NE in 1955, and was used to haul logs, lumber products and some general freight. It worked in this service until 1964 and was last under steam in 1965. The D&NE restored and donated the locomotive to the Museum in 1974.
In the Fall of 2013, a restoration project began to bring the engine back to operating condition. It operated for the first time in 2017 on the North Shore Scenic Railroad as #28, and was renumbered/painted to be its original #332 for the 2019 season.