Give the gift of TRAINS!
Every train excursion offers a unique opportunity for experiences and memories that last a lifetime. Gift Certificates can be purchased here, and are applicable for a dollar amount to put towards an excursion. Certificates are valid for 3 years from the point of purchase. If you have a specific excursion in mind you want to gift (such as a dinner train), generally you can purchase it for the amount that the ride is with the sample pricing listed below. Surplus funds not used towards an excursion can be used for concessions on the train, or items in our giftshop. Choose from 3 delivery options: You can print the gift certificate at home, you can email it directly to a recipient, or we can print it for you and mail it to you.
Special Holiday Promotion: Gift Certificates for next year's trains are 50% off if you purchase online, starting at $100 minimum. On the next screen, you'll find several options of price-levels available at discount rates. These are redeemable for next years' excursion season, and are valid through 2025. Click here to buy. You can also specify a specific amount, however the discounted rate does not apply.
All certificates are good for any of our standard excursions as well as the gift shop.
Here is some sample pricing from 2022 trains:
The Duluth Zephyr Daily 75-min Excursion: $20 adults/$10 for kids coach / $40 per person First Class

Music & Pizza Train:    $28 adults / $18 for kids

Two Harbors Standard Diesel Train: $34 adults / $20 for kids

*Two Harbors Steam Power Excursion:  $48 adults / $28 for kids

*Two Harbors Fall Colors Tour: $39 adults / $24 for kids

*Elegant Dinner Train: all tickets $68

*Murder Mystery Train: all tickets $88

*BBQ Train: $45 adults / $35 for kids
More info on our standard daily excursions can be found here
More info on our specialty excursions (*) can be found here
Next year's train schedule will become available over the winter of 2023. A basic overview of the schedule is:
The Duluth Zephyr 75-min Excursion operates 7 days a week starting in May. This includes coach and First Class (dome) options


Music & Pizza Trains operate on weekends starting in May

Two Harbors trips will start in early June and run all summer and fall.

BBQ and Elegant Dinner Trains start in July, and run on weekends until early autumn:

Fall Color Tours start in September

More info on our standard daily excursions can be found here
Gift Delivery Options:
Email to yourself, this option sends the certificate attached in an email to you. You can then print or forward to someone. This gives you the option to print out other items, or include with other gift items. We also have images below you can print to include with your gift.
Email the certificate to a recipient, this is the speediest way to get the gift to someone instantly. We recommend you to contact the recipient so that they don't accidentally delete the certificate. They will get an email with a nice looking certificate attached, along with a redemption code that they can use to make reservations.
Mail the certificate, you will get an email confirmation. At the same time, our ticket office receives notification, and will mail the certificate to the recipient you select on the next business day. Usually takes about 3-5 business days to reach the recipient.
For all certificates, it is recommend you explain to the recipient the particular excursion you might encourage them to use it for. For example, the dinner train. However, the recipient can choose to use it for almost any excursion we offer, giftshop merchandise, or concessions on the train. Images below are available for printing that you can include with your gift certificate.
Buy a certificate by clicking here. More questions? Give us a call at: 218-722-1273
Each certificate is for a dollar amount that can be applied to train tickets, giftshop merchandise, or concessions. But if you're hoping the recipient will use it for a specific excursion or experience, we have included these photos and information you can print to enclose with the certificate below.
Images You Could Include
Use the below images to spoof up your gift certificate. Easy to download,  you can print these out with your Gift Certificate, to help show the person you're giving it to, the exciting train excursion you have in store for them.
General Train Photo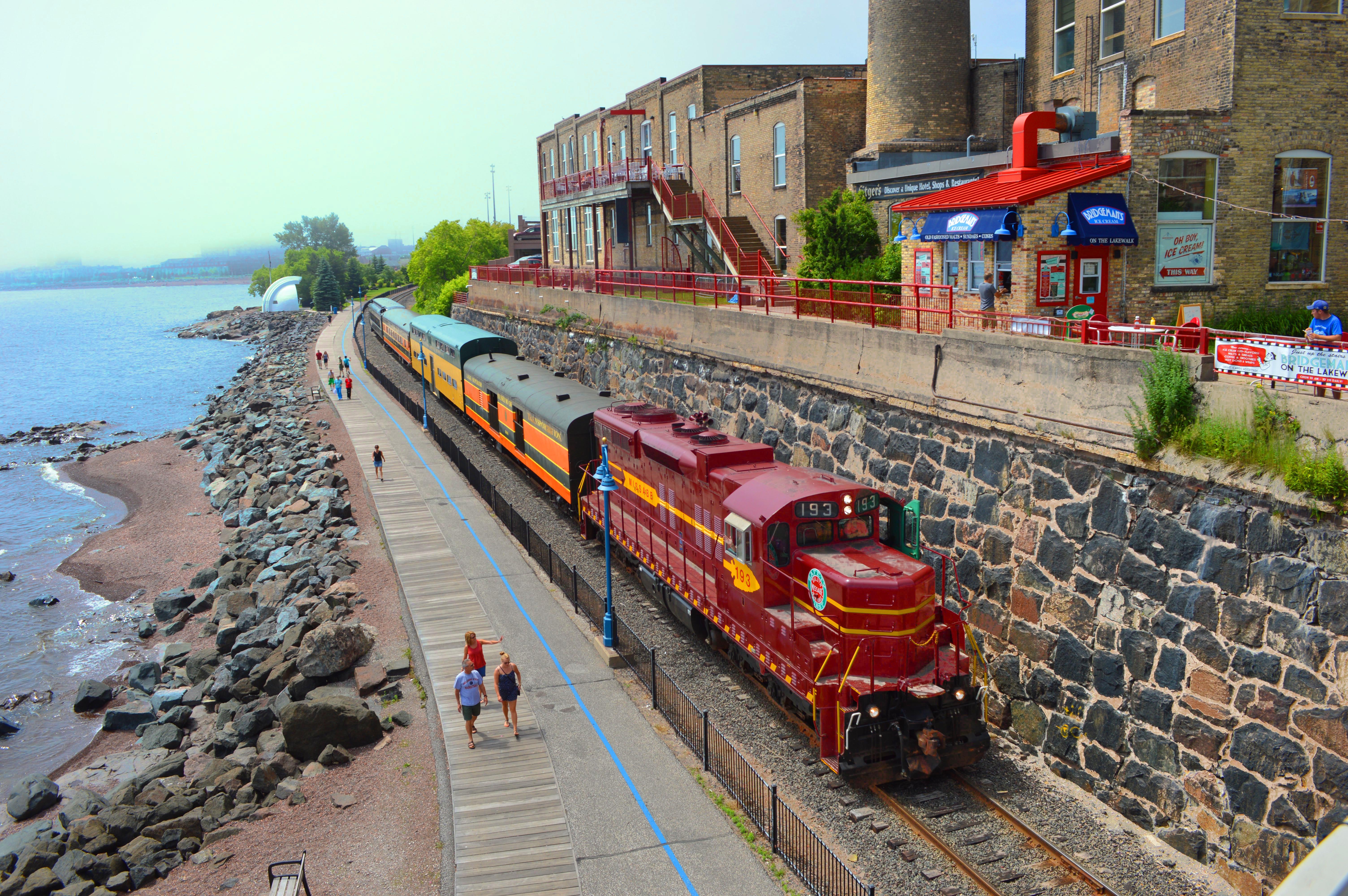 Elegant Dinner Train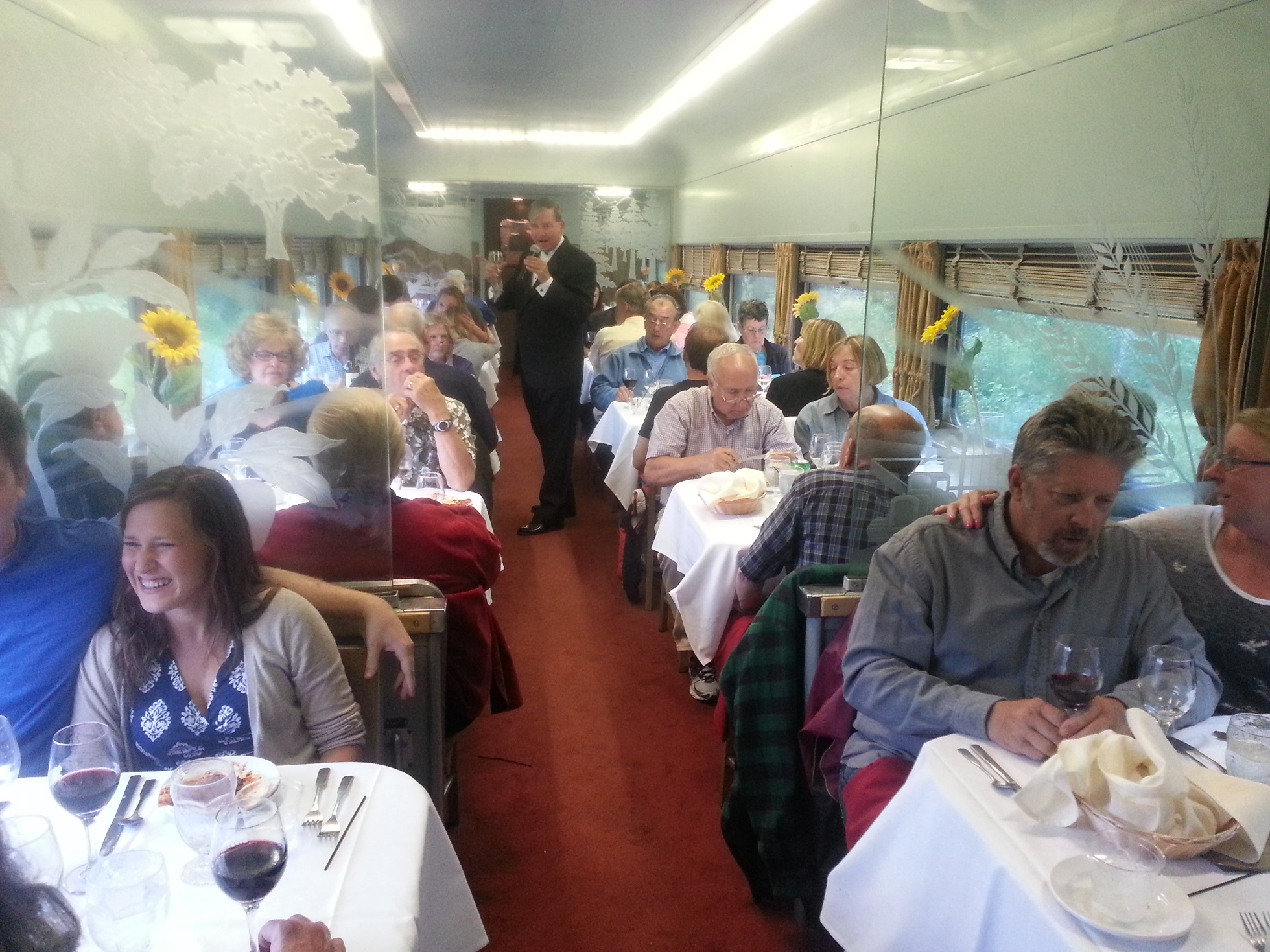 Domecar/First Class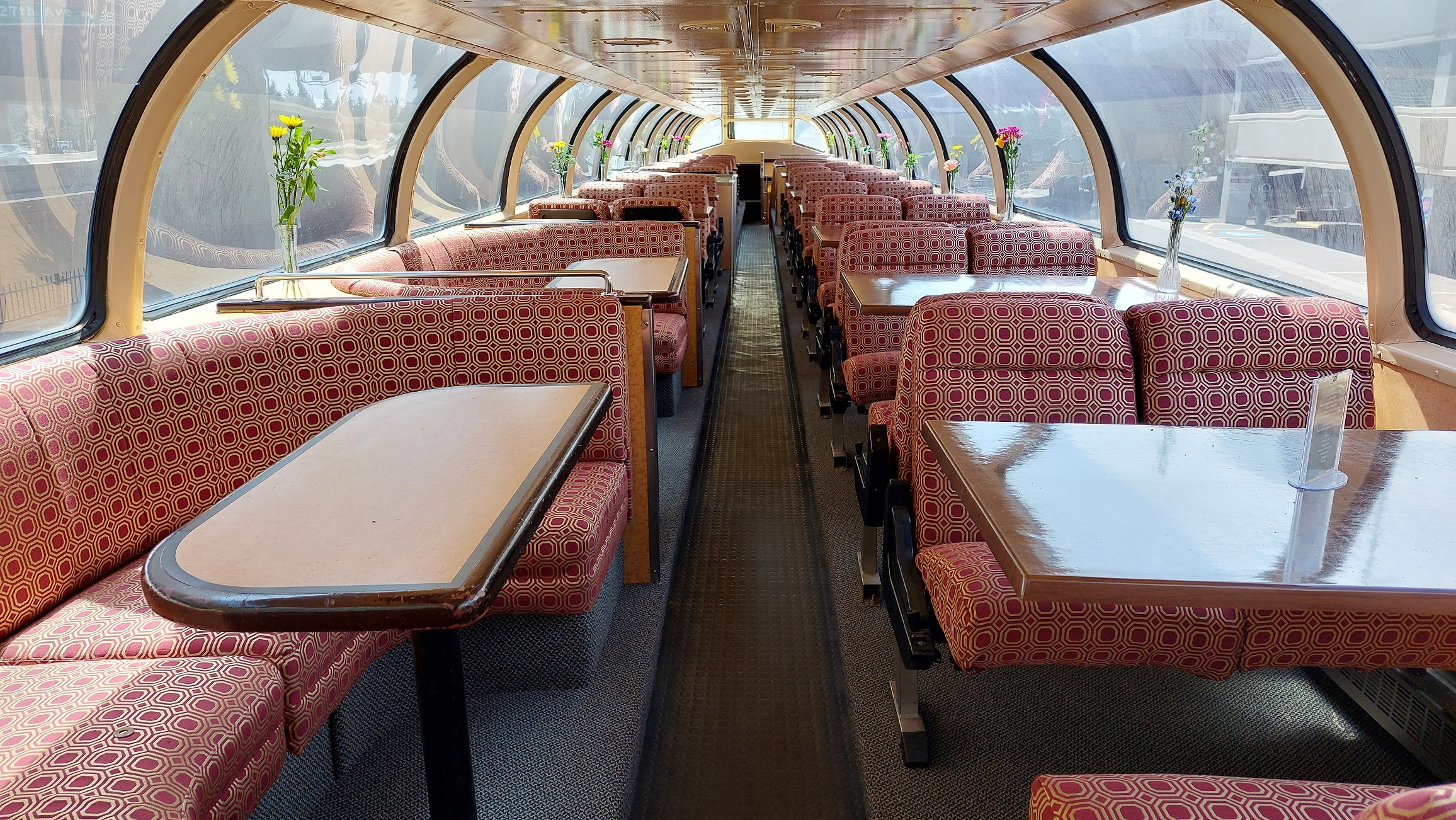 Cover/Holder for Certificate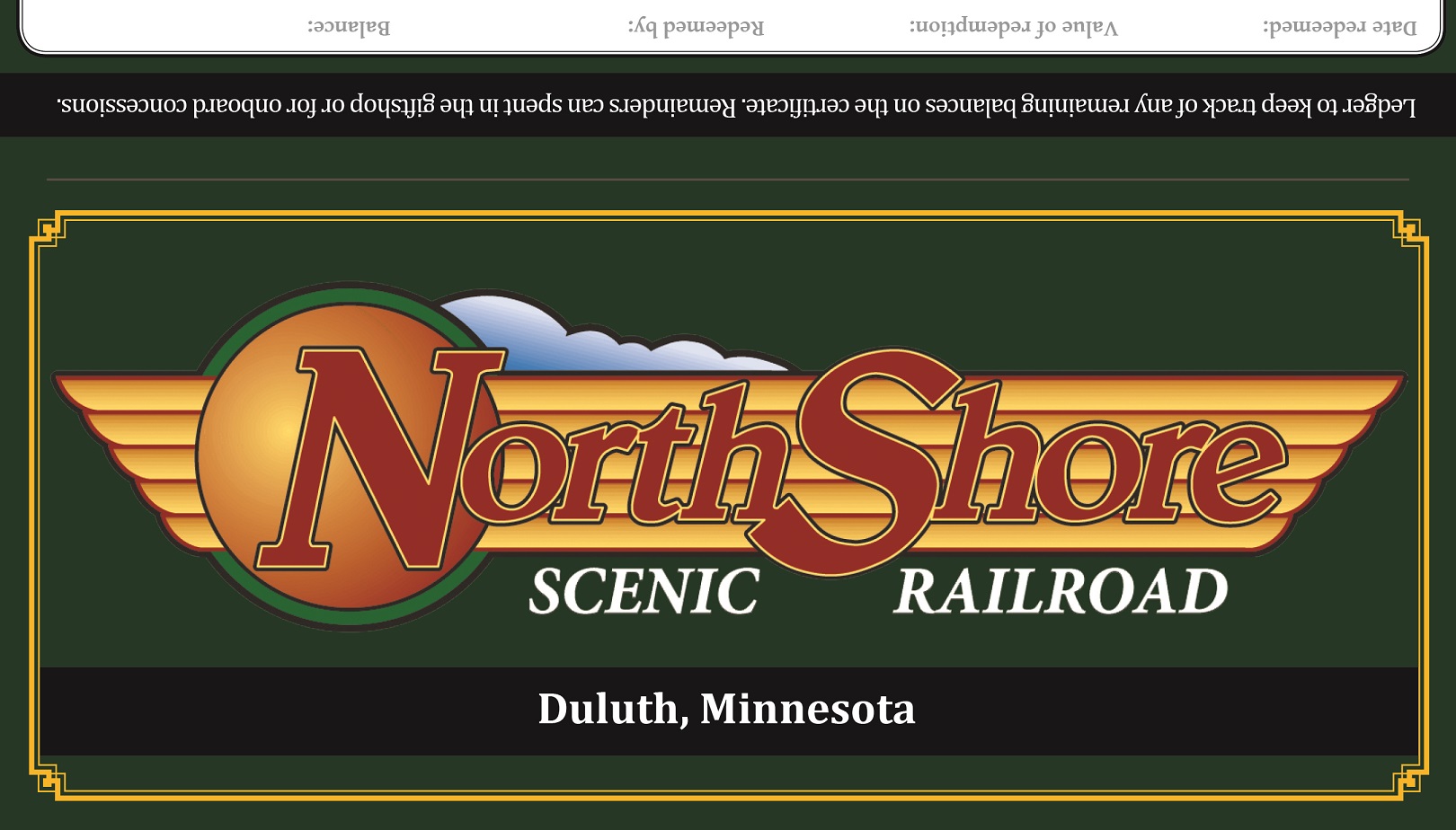 PreSeason Schedule Insert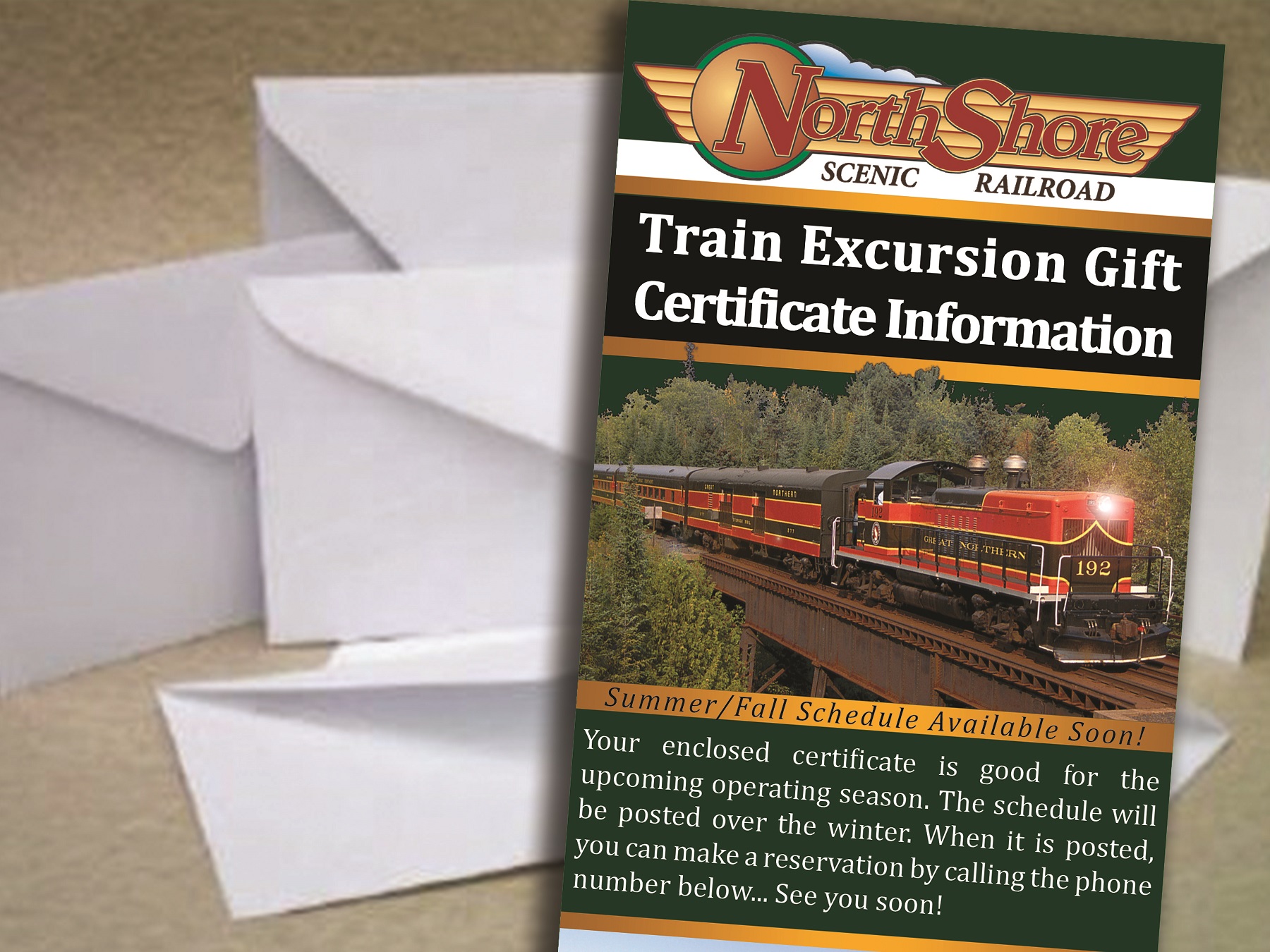 General Train Photo 2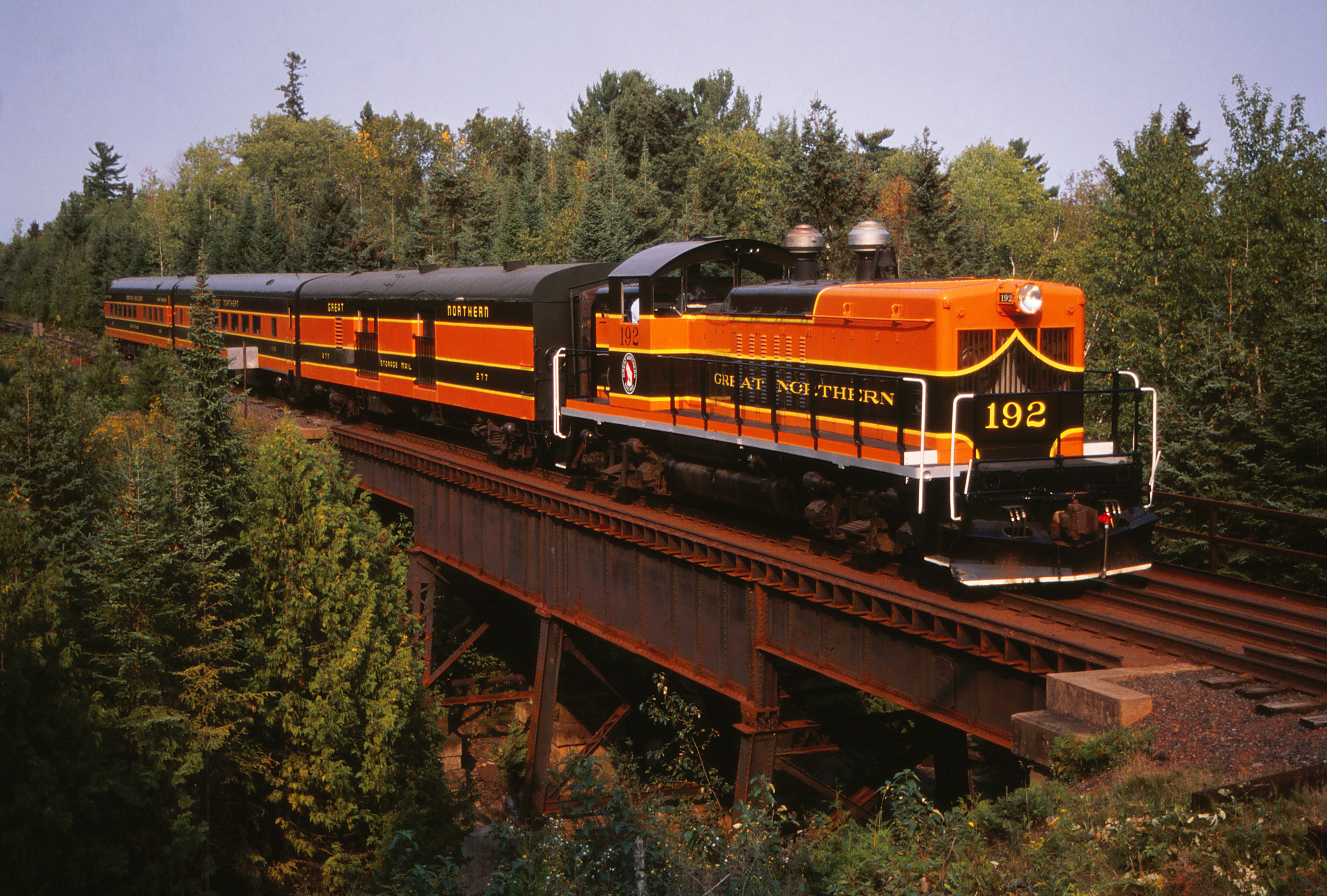 Fall Colors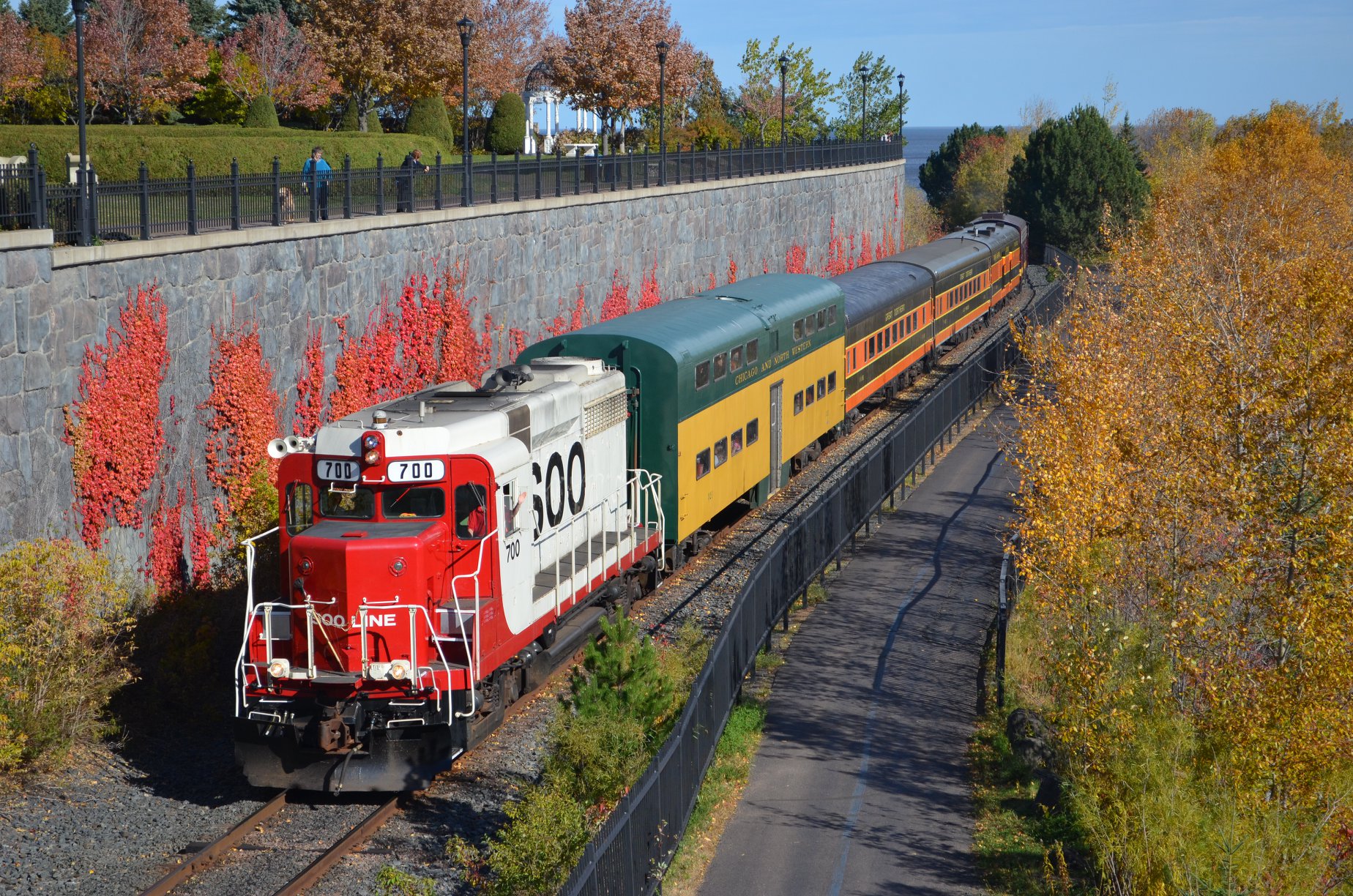 Dome Car / First Class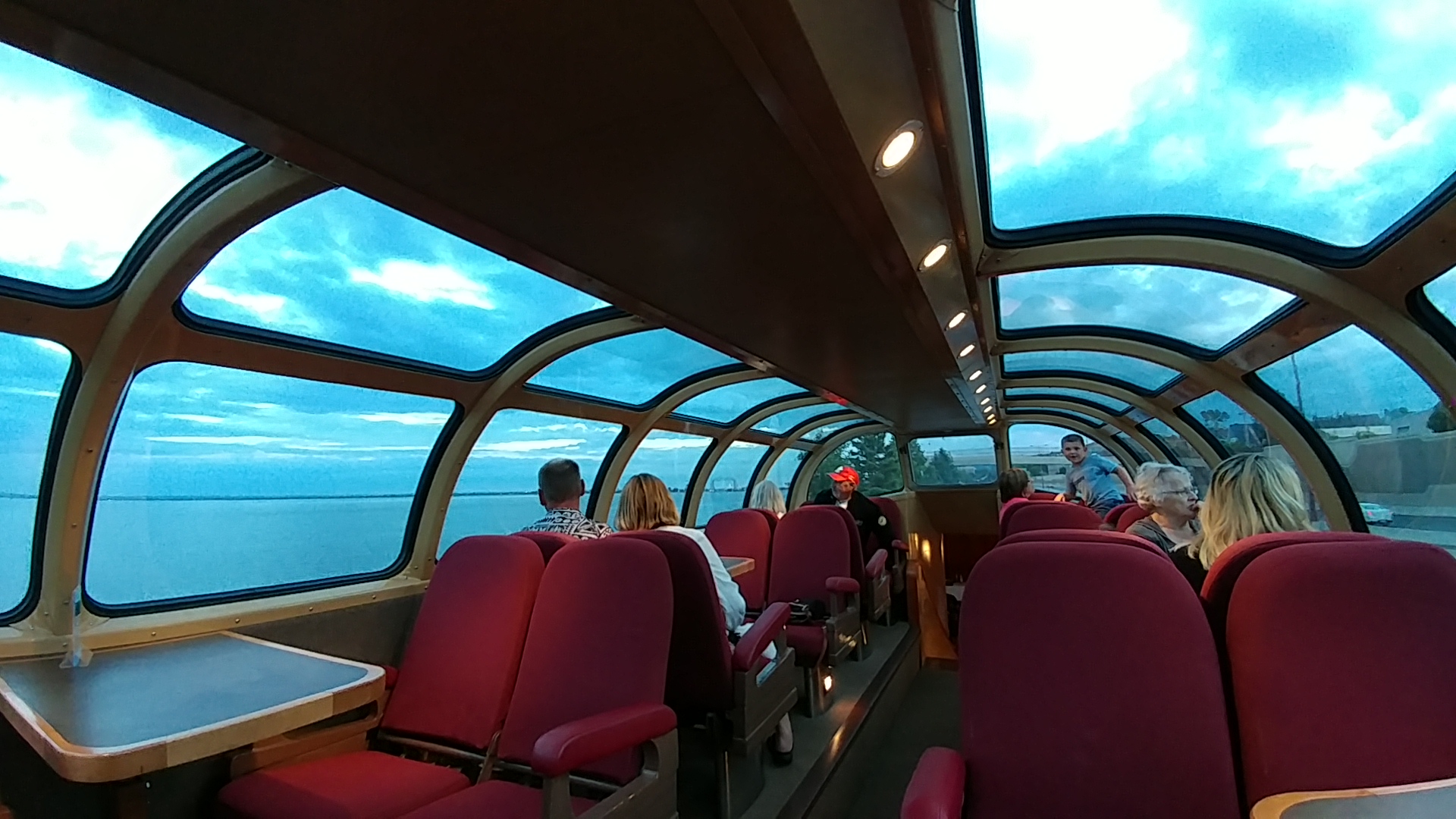 General Train Photo 3