Chasing trains and getting great pictures is fun! If it is done safely, railroad photography is one of the best hobbies in the railroadin' world. We love the photographers who setup along our line and capture those amazing train moments. This webpage is dedicated to YOU!
This page features information for meeting our trains, various crossings, and scenic spots to get those awesome pictures. Please consider sharing them with us on our facebook page and other social media.
However… Passengers on the train are usually the ones who get stuck paying for the train fuel. We ask that you consider a donation to help keep our trains running so there are opportunities for photographers in the future.

Great locations for great photos, suggestions from the Pro's:
Eastbound trains toward Two Harbors in the morning:
Fitger's Brewing pedestrian overpass. View of Lake Superior and Lift Bridge.
Lakeside siding
Grade crossing at Palmers – wide open view and nice trees in background.
Little Sucker River just east of Palmers – nice large steel bridge.
Tom's Logging Camp grade crossing Grade crossing just east of Highway 61 underpass in Knife River.
Two Harbors depot.
Westbound toward Duluth from Two Harbors in the afternoon:
Two Harbors depot
Grade crossing at Marbles with old DM&IR bridge in background
Knife River Bridge from old Highway 61 bridge
Tom's Logging Camp grade crossing
Grade crossing at Palmers
French River Bridge at French River
Slight hill around milepost 12 accessed from parallel dirt road, just west of Expressway 61 crossing a mile or two
Lemon Drop Hill curve as train curves under London Road
Fitger's Brewing pedestrian overpass
US Bank parking ramp – view of train, William A. Irvin, and Lift Bridge
Crossings Along the North Shore Scenic Railroad Line. List starts at the Duluth Depot and goes to Two Harbors (opposite the map):
| | |
| --- | --- |
| Milepost | Name |
| 0.1 | 8th Avenue West (pedestrian) |
| 0.2 | 7th Avenue West (pedestrian) |
| 0.55 | Harbor Drive |
| 0.8 | Lake Place (pedestrian) |
| 2.9 | 28th Ave. E.  (pedestrian) |
| 4.2 | 40th Avenue East |
| 4.3 | 41th Avenue East (pedestrian) |
| 4.4 | 42nd Avenue East (pedestrian) |
| 4.5 | 43rd Avenue East |
| 4.6 | 44th Avenue East (pedestrian) |
| 4.7 | 45th Avenue East |
| 4.8 | Robinson St. (Lakeside Siding) |
| 4.9 | 47th Avenue East |
| 4.9 | McCullough St. |
| 5.2 | 49th Avenue East |
| 5.4 | 51st Avenue East |
| 5.5 | 52nd Avenue East |
| 5.7 | 54th Avenue East |
| 5.8 | 56th Avenue East |
| 5.9 | 58th Avenue East |
| 6.0 | 60th Avenue East |
| 6.2 | 61st Avenue East |
| 6.8 | US Highway 61 |
| 7.1 | 69th Avenue East |
| 8.9 | Lakewood Road |
| 11.4 | McQuade Road |
| 12.9 | Ryan Road |
| 15.9 | Homestead Road |
| 16.9 | Toms Logging Camp |
| 17.2 | Alseth Road |
| 18.9 | Hanson Road |
| 19.0 | Kendall Road |
| 19.4 | Marina Driver |
| 19.6 | Skiff Landing |
| 20.1 | Knife Island Road |
| 20.3 | Moss Island Drive |
| 20.8 | Murphy Drive |
| 21.1 | Stone Gate |
| 21.2 | Couny 101 |
| 21.9 | Big Blaze Circle |
| 22.3 | Mocha Moose |
| 23.6 | Penmaralter Campground |
| 25.3 | Old North Shore Road |
| 25.8 | CN Rear Entrance |
| T.H. Depot | Waterfront Drive |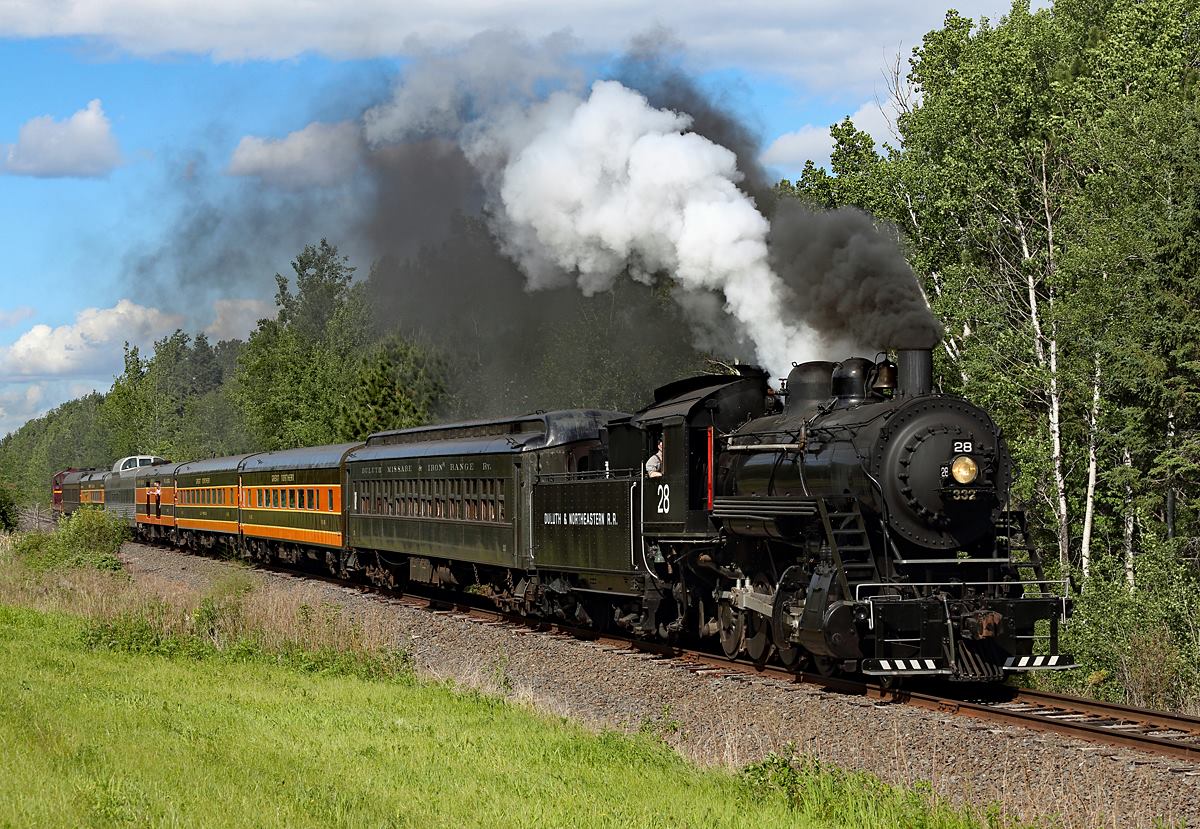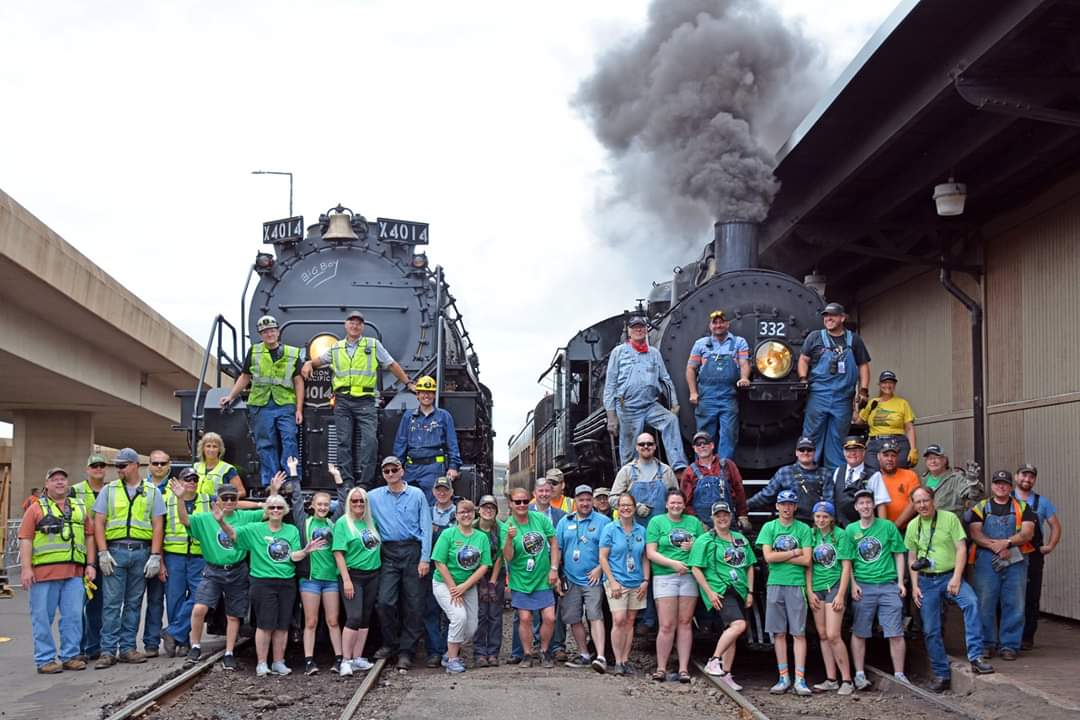 Safety Tips for Photographers
Please consider these handy safety tips when going to for photos along the railroad:
Do not stand on or near tracks when a train is approaching
Do not stop your car in moving traffic
Be concious of your surroundings, including oncoming automobile traffic, pedestrians, and trains.
Be considerate of other photographers and consider moving locations to allow them a photo without you in it.
Taking photos and chasing trains is fun, but it can be dangerous if you don't follow simple safety tips.
Focus on History!
Learn More about Where You're Shooting
Along the North Shore Scenic Railroad are some interesting places that owe their stories to the history of the Railroad, the land, the Lake and the people who settled here.
BREWERY CREEK
It's mostly underground now, but cold, clear water washed over rocks and cascaded down to Lake Superior behind Fitger's.  That water was perfect for the production of beer and the city's first brewery was founded along Brewery Creek.  Fitger's is now a hotel, retail and entertainment complex right up from the Lakewalk.
THE NORTHWOODS
The area from Lester River to Palmers along the Railroad was logged over, then burned over in the disastrous fires of October 12, 1918.  Second growth aspen and popple make up the woods that were once a great pinery.
FRENCH RIVER
This area was known to the Native American First Nation people as Angwassago-zibi or "Floodwood River."  (Zibi is Ojibway for river)  This rugged landscape was formed by the same lava flows that left deposits of copper in Michigan's Upper Peninsula.  Thinking there may be similar fortunes to be made here, there were several mining efforts started but none found a mother load and the efforts were abandoned by the 1890s.
KNIFE RIVER
Here too there were rumors of copper and the first prospectors arrived right after the signing of the Treaty of La Pointe in 1854, which ceded the land here to the United States.  But there were fish in the Lake.  The first commercial fishing began in Knife River in the 1880s and there is still one fishing operation here today.
LARSMONT
The community here took its name from an early commercial fisherman.  There was a Flag Stop on the Railroad at Larsmont.  That normally meant the train only stopped for passengers when they put out a flag.  Here the flag signaled the train crew that there were fresh fish to take to market in Duluth.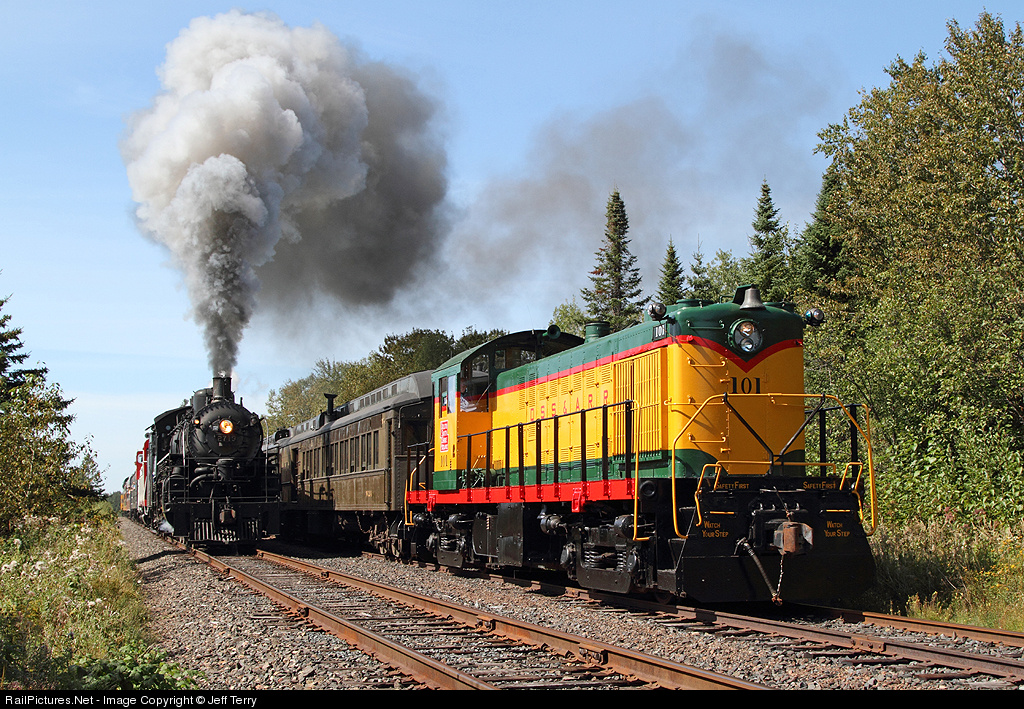 Jeff Terry's Top Five Photography/Train Watching Locations on the North Shore Scenic Railroad
Learn from the pro's! Here are some great locations on the line to setup for photography, from Jeff Terry, a long time museum supporter and well-known photographer who got these great shots along the line.
Leif Erickson Park – Stone Pedestrian Bridge
46.796312, -92.084426
Google Maps: 1001 London Road, Duluth, MN 55802
This is a great place to see and photograph trains as they work their way from Duluth towards Lester River and Two Harbors, and it's one of the few locations that you will be able to capture a photo of downtown Duluth along with a train.  There is plenty of parking along London Road, but the area is very busy during the summer months so plan on getting here at least 20 minutes before the train arrives in order to find a parking spot.
Lakeside Siding
46.829111, -92.029323
Google Maps: 699 N 47th Ave E, Duluth, MN 55804
Park along East Superior Street or N 47th Ave and view the train from The Lakewalk as the train rolls through town.  The Duluth Zephyr excursion stops here and the locomotive uncouples, then runs to the other end of the side track in preparation for the trip back to The Depot.  Lots of railroad action!
Palmers
46.925898, -91.847045
Google Maps: 5707 Homestead Road, Duluth, MN 55804
Palmers is a short drive from downtown Duluth, best accessed from Highway 61.  Park off to the side of lightly-used Homestead Road at the grade crossing south of the North Shore Lighthouse Suites.  There is a sweeping curve (stand alongside the road, away from the track) that is a great location to photograph trains headed for or returning from Two Harbors.  Steam locomotive No. 28 puts on a good show here with a heavy train; lots of smoke, steam, and whistle.
Knife River Bridge
46.948791, -91.782913
Google Maps: 218 Scenic Drive, Knife River, MN 55609
One of the best locations to view trains on the North Shore is also one of the easiest to get to; this classic steel railroad bridge is located adjacent to the North Shore Scenic Drive.   Park along the Scenic Drive (or along Central Avenue); trains can be photographed right from the Scenic Drive highway bridge that crosses Knife River.  The highway bridge has a sidewalk for safely viewing the steam or diesel trains  as they whistle through town on their way to or from Two Harbors.
Two Harbors Depot
47.018781, -91.670967
Google Maps: 520 South Ave, Two Harbors, MN 55616Trains that visit Two Harbors pause at this 110-year-old railroad building, which was erected in 1907 by the Duluth & Iron Range.  Park in the large parking lot near the station, and walk to the tracks; there is an open field that affords great views of the train and the depot.  Nearby are two displayed steam locomotives, an 1881-built "Mogul," No. 3, and No. 229, a massive "Yellowstone" that once operated between Two Harbors and the mines on the Iron Range.