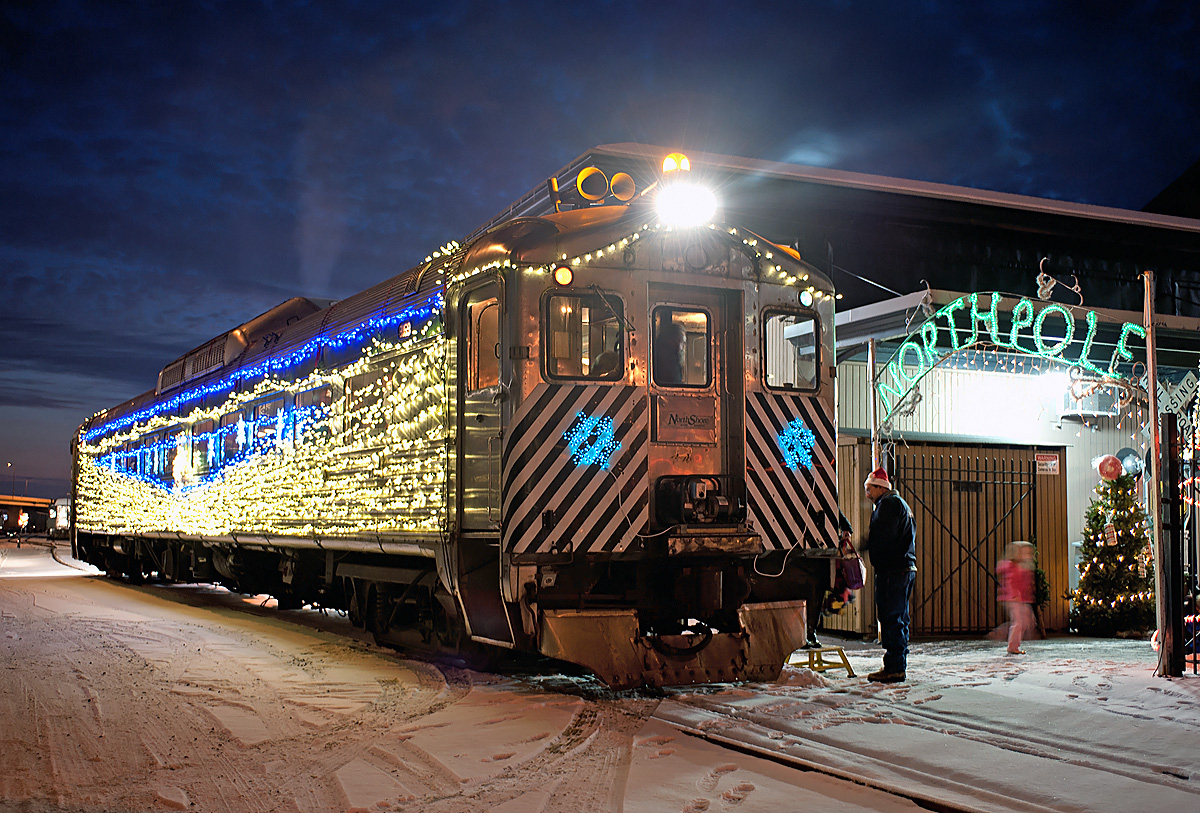 Christmas City Express
November 25

-

December 18
ABOUT THE THE CHRISTMAS CITY EXPRESS:

The performance of the Christmas City Express begins in the Lake Superior Railroad Museum, where you'll be treated to a reading of the new Christmas City Express story, enjoy carolers, and a visit from a special guest! Then climb aboard the train for a 30 minute ride up to Lake Superior. Onboard, enjoy complimentary hot chocolate, cookies and holiday tunes. The museum is included with your tickets during/after performance, not beforehand, its only about 20 minutes. If you come earlier in the day or the next day (prior to 3pm) you can tour the museum for 50% off.
Show times:
Friday 4:15, 5:15, 6:15, and 7:15 pm
Saturday 3:15, 4:15, 5:15, 6:15, and 7:15 pm
Sunday 3:15, 4:15, 5:15, and 6:15
Full experience is about 90 minutes.
COACH SEATS (2021 pricing): $28.00 for adults (14+), $25 for children (3-13), 2 & under free.
DOMECAR SEATS (2021 pricing): $38.00 for adults (14+), $35 (all ages 0+)
— Tickets will go on sale September 1st, 2022 —

Space is very limited. Reservations are strongly encouraged for this show. If space is still available, tickets may be purchased starting at 3 pm the day of the performance at the North Shore Scenic Railroad ticket office.
NEW THIS YEAR! Domecar seats are available. For just $10 more per ticket, you can ride upstairs in our "new to us" domecar and enjoy comfy booth seating under the 85-foot glass dome.
There will be a $1.00 handling fee per ticket.
Wheelchair Information: The performance of the story is accessible, however the train ride is not, due to the historic nature of the equipment. Boarding the train requires about 4 steps up to the level of the train. Limited mobility patrons should consider extra time for walking to the train from parking.
The Bentleyville Shuttle Train (not this event) has been cancelled this year, the Christmas City Express is the only operating train during the holiday season. More info about Bentleyville can be found at bentleyvilleusa.org