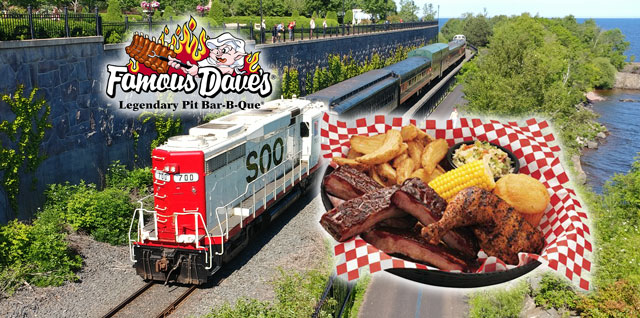 Father's Day BBQ Dining Car
Treat Dad to two of his favorites, Bar-B-Que and Trains!
This luncheon event for Father's Day is your opportunity to enjoy the luxury of the Dining Car with the comfort food of Famous Dave's Bar-B-Que.
Tables are seats of 4, so bring the whole family! Pairs of 2 may be seated with another guest.
This is not a wheelchair accessible train. Children 5 and under are not recommended, all passengers on this train will need a ticket.