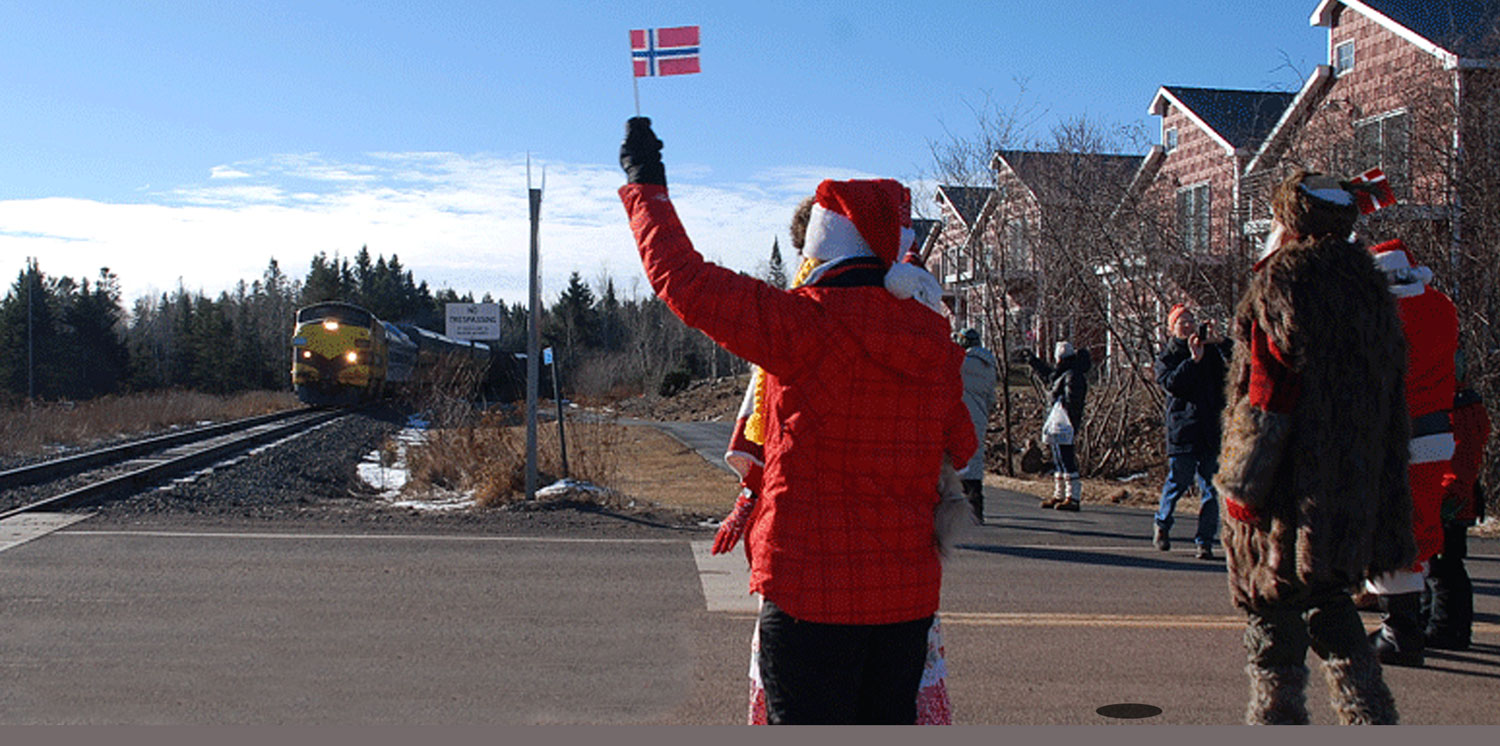 Julebyen Express Train
December 7, 2019

-

December 8, 2019
Climb aboard the North Shore Scenic Railroad's Julebyen Express departing from the Duluth Depot and travel north to Knife River, MN, for a traditional Scandinavian Julebyen Christmas Festival. Each ADULT fare includes a free ticket for a 40-minute ride aboard the Troll Train To Troll Canyon in search of mischievous trolls.
Train Schedule:
Depart Duluth Depot at 9:30am
Arrive Knife River around 10:30am
Optional Troll Train To Troll Canyon ride: 11am, 12pm (Sat/Sun) and additionally at 1pm (Sat only) – This is included with each adult fare purchased, a $10 value, additional tickets available for sale at the Depot in Knife River.

Train departs Knife River at 2pm (Sat) / 1pm (Sun)
Return to Duluth approximately 3:30pm (earlier Sunday)
If you have any questions, comments or concerns please feel free to call us at
1-800-423-1273 or email us at trains@northshorescenicrailroad.org – For directions, simply click here for a map.
Tickets are $20 adults, $8 kids. All ADULT tickets include a free Troll Train ticket.
Due to the nature of this excursion, there is no wheelchair accessibility onto the train or at the arrival in Knife River. Strollers are not recommended due to the uneven surfaces in the festival, however can be brought along and stored onboard the train.
---
Each ADULT ticket to the Express train to the Julebyen festival includes a ride on the Troll Train To Troll Canyon, after you get to Knife River, where you'll enjoy Troll storytelling and troll watching as you travel from Julebyen to Troll Canyon where trolls have been seen!
Tickets to the Troll Train To Troll Canyon are included with your Express tickets from Duluth, OR you can purchase tickets at the Julebyen festival.
---
Learn more about the festival at Julebyen.us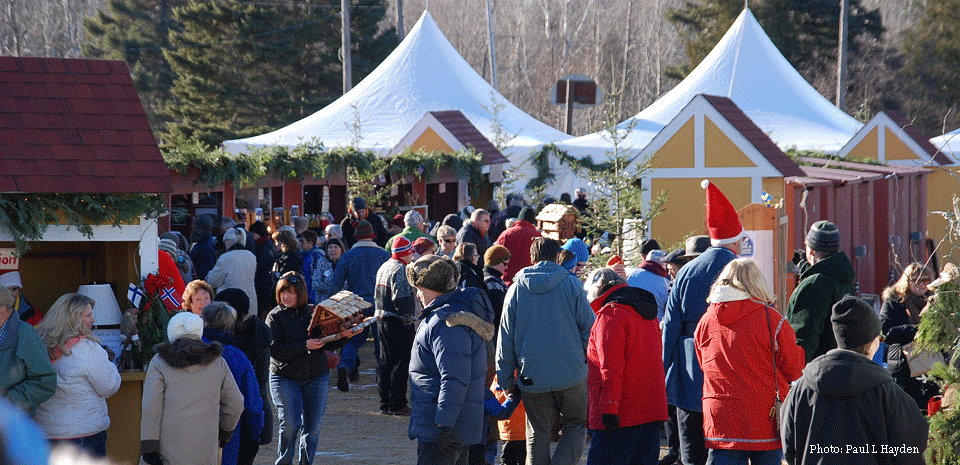 When the train arrives the festival, passengers deboard to wander all the displays, shops, and food all setup for the festival. Three optional departures of the "Troll Train To Troll Canyon" ride depart at 11am, 12pm, and 1pm, for a 45 minute ride.
Then, there is some time to come back and wander for a while before your warm ride southward and home to Duluth.
---