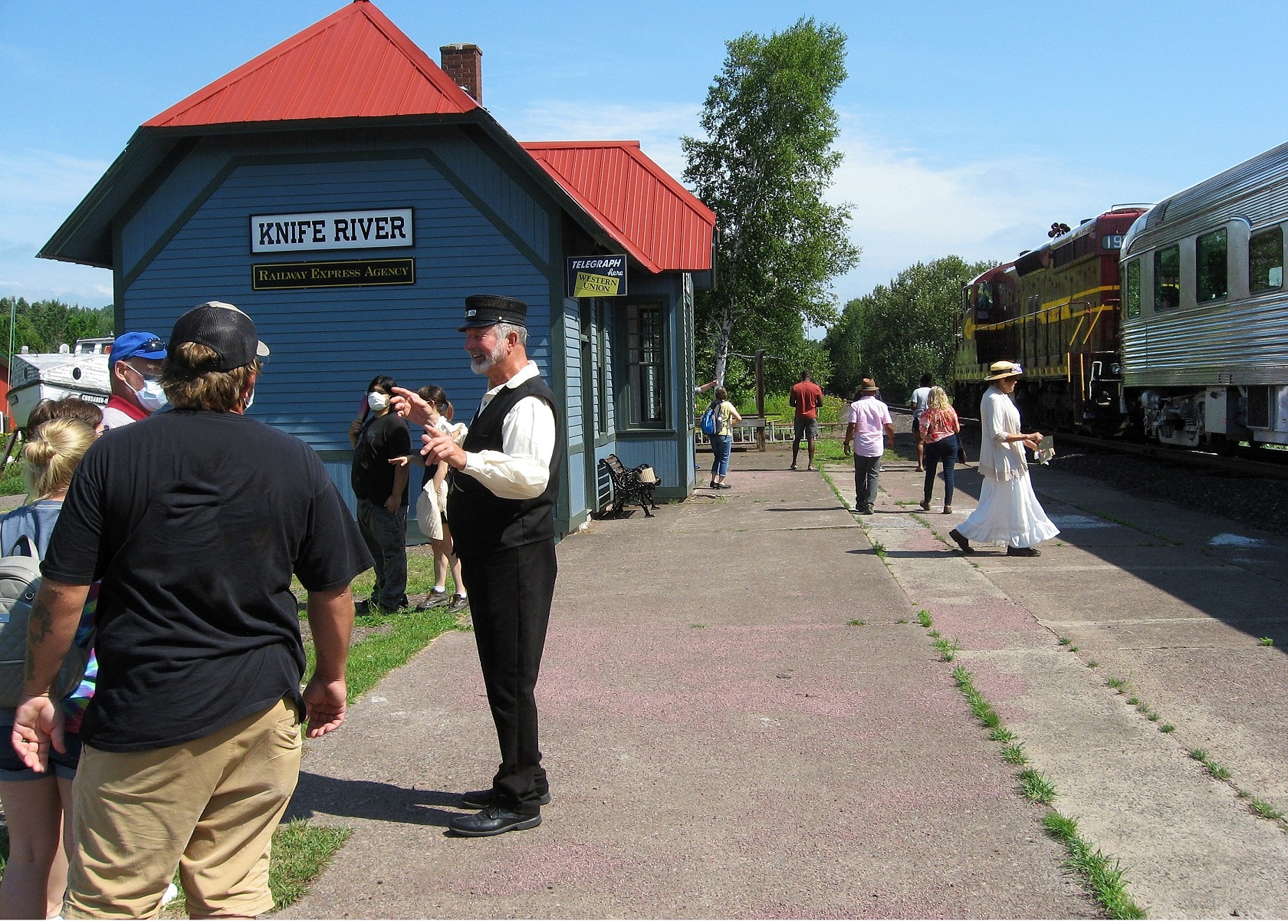 Travel to the North Shore village of Knife River aboard the railroad's historic railcars on this special excursion with limited capacity.
Upon arrival to the recently remodeled historic depot, guests can stretch and look around, walk to the beautiful beach, or visit some of the local shops in Knife River. The train is stopped for about an hour before returning to Duluth.
Tickets INCLUDE a box lunch, which will be served shortly after some recreation time. If the weather is good, there is some time to explore after lunch, or the train will head back to Duluth.
Saturdays in June (except Grandmas Marathon Weekend)

Schedule for the trip:
10am – Depart Duluth, attached to the Two Harbors excursion
11am – Arrive Knife River, detaching from the other train.
Explore Knife River, have lunch, and enjoy the day.
12:00-1:00pm – Depart Knife River for Duluth (depends on weather)
1-2:00pm – Arrive back to Duluth
Tickets are $35 for adults, $25 for children.
All tickets include box lunch+beverage.
Unfortunately due to the historic nature of this excursion, this is not yet a wheelchair accessible excursion. Children 2 and under are free and simply ride along and do not need a reservation. Pets are not allowed on this excursion.