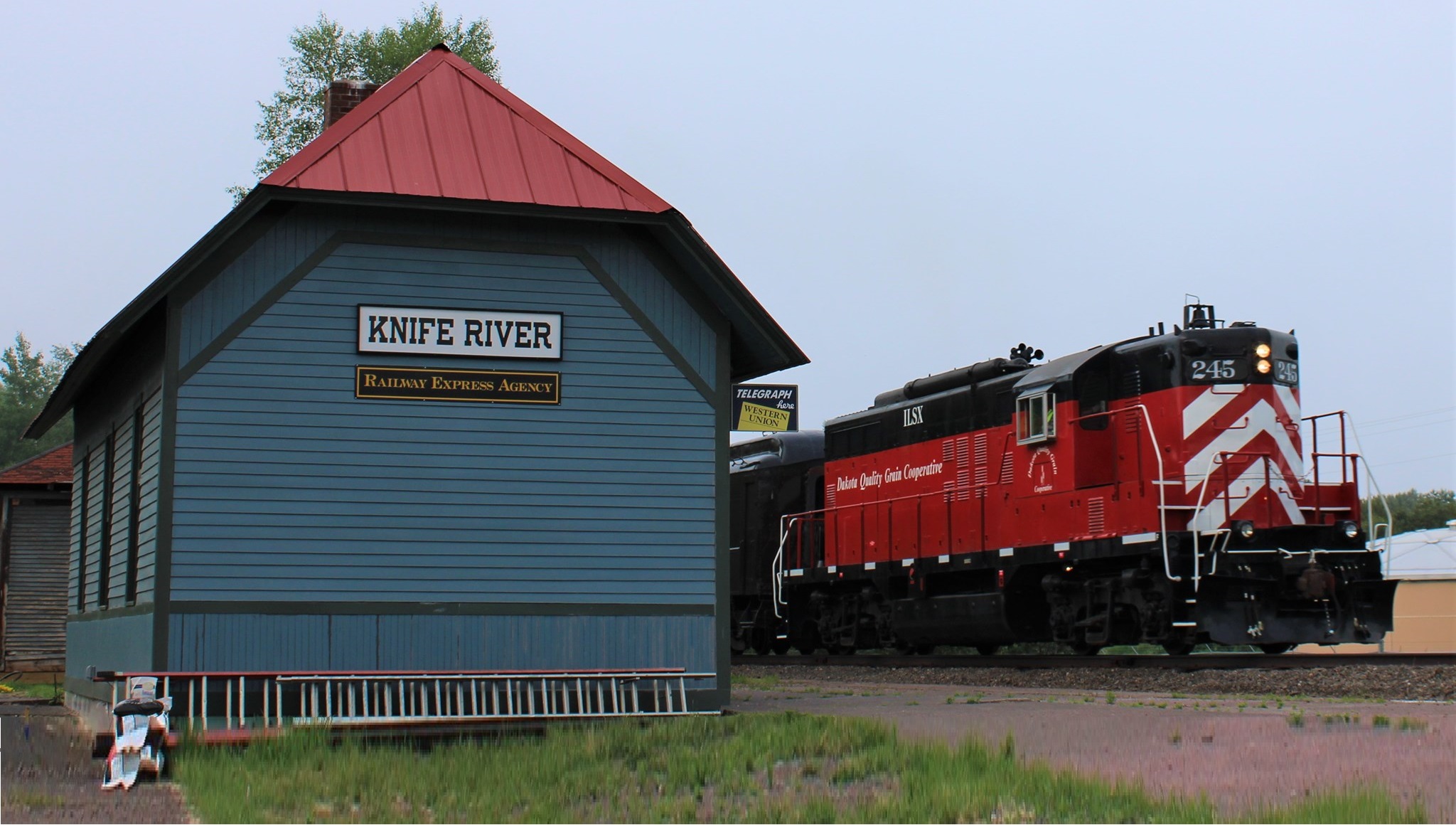 Knife River Picnic Train
July 18 @ 10:00 am

-

August 22 @ 10:00 am
Travel to the North Shore village of Knife River aboard the railroad's historic Rail Diesel Car on this special excursion limited to only 60 passengers.
Upon arrival to the recently remodeled historic depot, guests can choose a walking tour to some historic railroad ruins, walk to the beautiful beach, or visit some of the local shops in Knife River.
Tickets INCLUDE a box lunch, which will be served shortly after some recreation time. If the weather is good, there is some time to explore after lunch, or the train will head back to Duluth.
Saturdays: August 8, 15, 22

Schedule for the trip:
10am – Depart Duluth, attached to the Two Harbors excursion
11am – Arrive Knife River, detaching from the other train.
Explore Knife River, have lunch, and enjoy the day.
12:30-1:30pm – Depart Knife River for Duluth (depends on weather)
2-3:00pm – Arrive back to Duluth
Tickets are $35 for adults, $25 for children.
First Class: $55 per person (all ages)
All tickets include box lunch+beverage.
First Class Option: Ride in the private railcar called "Dagny Taggart" a round-ended observation sleeper car. Each pair of guests gets their own "roomette" suite as well as a nice lounge for the select group of 6 people + 1 car attendant to enjoy.

Unfortunately due to the historic nature of this excursion, this is not yet a wheelchair accessible excursion. Children 2 and under are free and simply ride along and do not need a reservation. Pets are not allowed on this excursion.