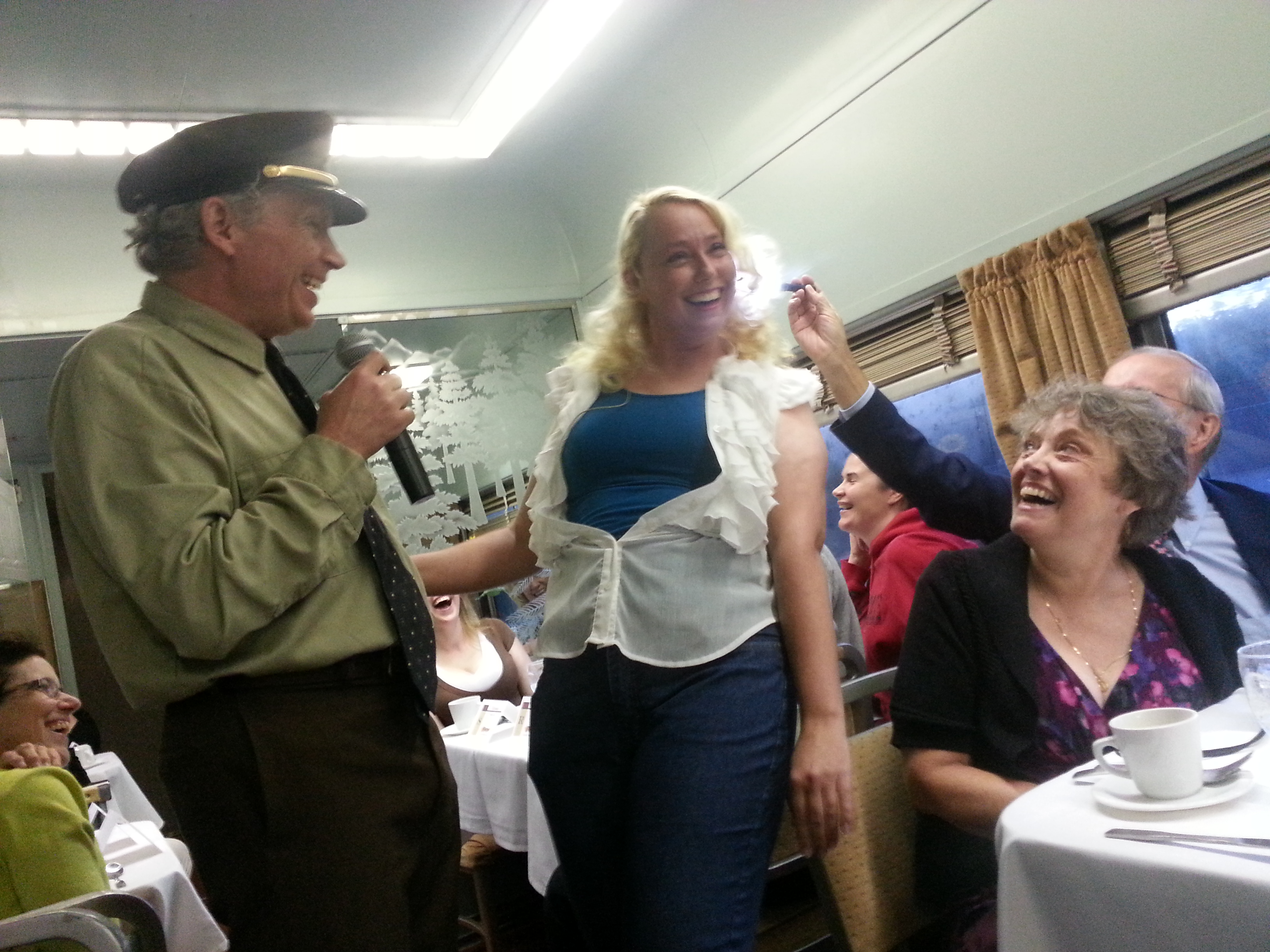 Murder Mystery Express
August 14 @ 6:00 pm

-

September 1 @ 6:00 pm
Traveling by train can be fun, romantic, and sometimes dangerous. Take the case of the North Shore Scenic Railroadʹs Elegant Dinner Train. A group of people, most of whom are strangers to one another, sit down to a gourmet meal in the beautiful Lake of the Isles dining car. As the train pulls out of the Depot in Duluth and heads onto the Lakefront Line, the guests in the dining car meet one another and find that there is something just a little off balance. An air of mystery surrounds the alter‐egos of some of the passengers…
Almost as if planned to the exact minute, the train crosses Railroad Street and the diesel engine's horn blares out its warning…a shot rings out! One of the passengers has met a cruel and quite fatal end. For the remainder of the evening, your job is to solve the crime and deliver the guilty party to authorities by the time the train returns to the station. Of course, because this is a sophisticated and elegant evening, dinner and cocktails will continue as if there is nothing wrong.  Fortunately, there is a world famous detective on board to assist in finding the guilty party.
It's an evening of mirth, merriment, and mayhem on The Disoriented Express!
Three weeks only!
August 14 – September 1, 2023, Monday – Friday, 6-8:30pm
Duration: 2.5 Hours
Distance: 34 Miles

Adults (16+): $98.00, Reservations Required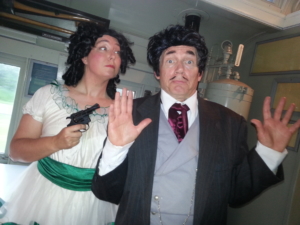 MENU SELECTIONS 2023:
MidCoast Braised Beef Short Rib
Pork Loin

Kofta w. Butter Sauce (Vegan & GF)
All foods locally sourced when possible, and proudly crafted by Executive Chef Jonathan Reznick & Mid-Coast Catering.
All meals served with appetizers, MidCoast house salad of mixed greens, goat cheese, cranberries, candied pecans, balsamic vinaigrette, complimentary coffee, and dessert of French style Chocolate Pot de crème, all included. Meals are accompanied  with Chive and Cream Cheese Smashed Baby Red Potatoes and Tri-Colored Carrots. Foods locally sourced when seasonal, by Executive Chef Jonathan Reznick & Mid-Coast Catering.
Tables are seats of 4, so this is a perfect double date! If you have another party you would like to sit with, please make a comment on the reservation. ex: "seat with the Smiths"
The Dinner Train consists of the Dining Car and the Dome-Lounge, where you can visit before or after dinner for a unique place to enjoy the passing scenery.
We're sorry but due to the historic nature of the rail equipment, this is not a wheelchair accessible excursion. This is considered a first-class section of the train, and all passengers are expected to behave in a first-class fashion for the respect of other patrons.
---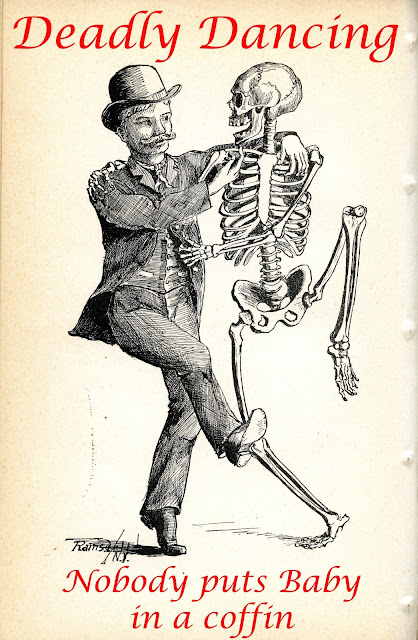 The show changes every year, so if you've been before, this will be an all new show. This year's show is:
Who is killing all those people at the summer camp, Camp Crystal Lake?  Freddy the 13th, the sexy dancer who looks like Patrick Swayze – or the person sitting beside you?  Teen romance meets horror in this hilarious homicide!