Day Out With Thomas, Sensory Friendly Day: Monday, August 7th
Here at the North Shore Scenic Railroad, we believe that the Day Out With Thomas should be for everyone. The Sensory Friendly Day Out With Thomas is designed for Thomas friends on the spectrum, and has limited attendance.
The North Shore Scenic Railroad is thrilled to of offer a Sensory Friendly Day during the Day Out With Thomas™️ event. Sensory friendly day will be held on Monday, August 7th, at the event site in Two Harbors, near Duluth.
While working closely with several advisors the railroad can create an event which will give those with sensory needs a day to remember with Thomas the Tank Engine™️. As a sensory friendly event there will be no music, limited attendance, train whistles will be kept to a minimum, loud displays will be off, and a quiet room will be available.
There will also be added time for boarding and extra seats to ensure the comfort of our guests. Please feel free to bring your own food, but there will also be an ice cream shop with sodas, sandwiches, coffee, snacks, and ice cream available for purchase.
In order to limit attendance and keep the crowds small, we ask that you share this link only with other families having sensory needs. Ticket holders will get a chance to take an approximate 24-minute train ride with Thomas the Tank Engine™️, get their picture taken with Thomas, meet Sir Topham Hatt, explore the train museum (in Duluth) and participate in the Imagination Station activities. Guests will also get to ride the mini train, enjoy the inflatables (if available due to restrictions), get their face painted, get a temporary tattoo and play in the bubble mecca. Also available will be the Day Out With Thomas Gift Shop for everything Thomas, activities, and many other sensory-friendly activities.
There are two train ride times available: 9:00AM and 10AM, and the event runs from 8:00 am -2:00 pm. Above, you will find the links to the ticket sites. Please click the link which corresponds to the time you wish to ride. This event is for sale online only.
Please try to arrive at least 45 minutes before your train ride at 506 W. Michigan Street, Duluth, MN, on the day of the event. Please note that the Lake Superior Railroad Museum (and Duluth Depot) will be open to the public at 10am, and other rail excursions will board and depart at 1pm.
Tickets are for sale online or by phone when tickets are available.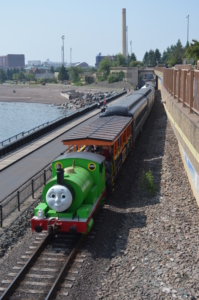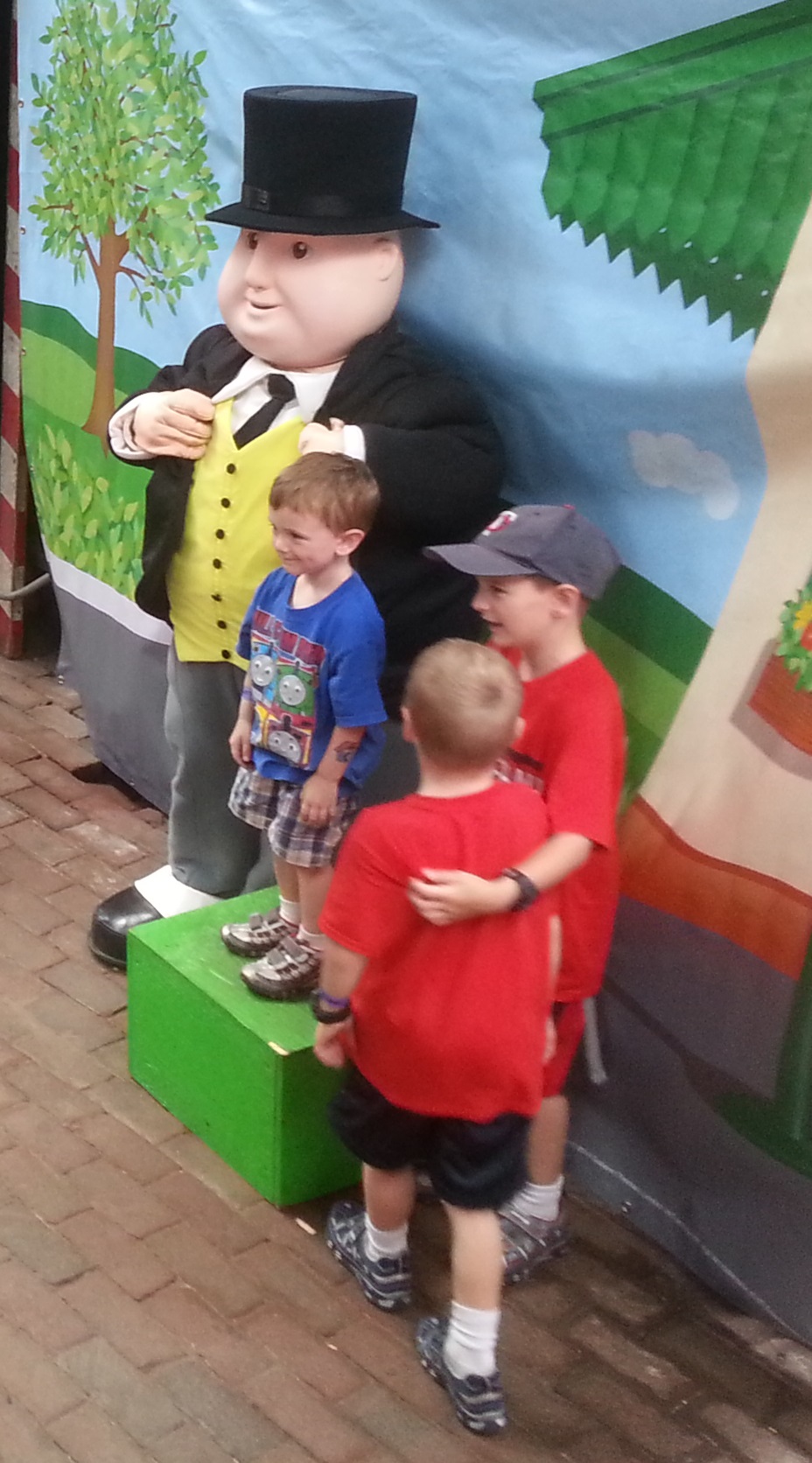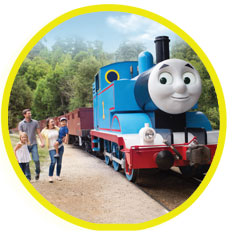 Sensory Friendly Day Out With Thomas is an event for people and children who have sensory processing issues, are on the autism spectrum, and/or have special needs. To make it an event geared for these populations, we ask you to only request tickets if you and the person for whom you are a caregiver meets these requirements.
Learn more about the standard Day Out With Thomas event by clicking here. Tickets are $22-$25 per person for Thomas, ages 2 and up. Train rides depart every hour on the hour for Thomas from 8:30am to 4pm. All guests much purchase a Day Out With Thomas ticket for a specific ride time.

The Day Out With Thomas Sensory Friendly Day is able to have complimentary tickets for many of its visitors thanks to generous support from the Depot Foundation, supporting Arts & Culture at the St. Louis County Depot where the Lake Superior Railroad Museum and North Shore Scenic Railroad operate. For sponsored discounted ticket information follow this link.
Map to the North Shore Scenic Railroad: