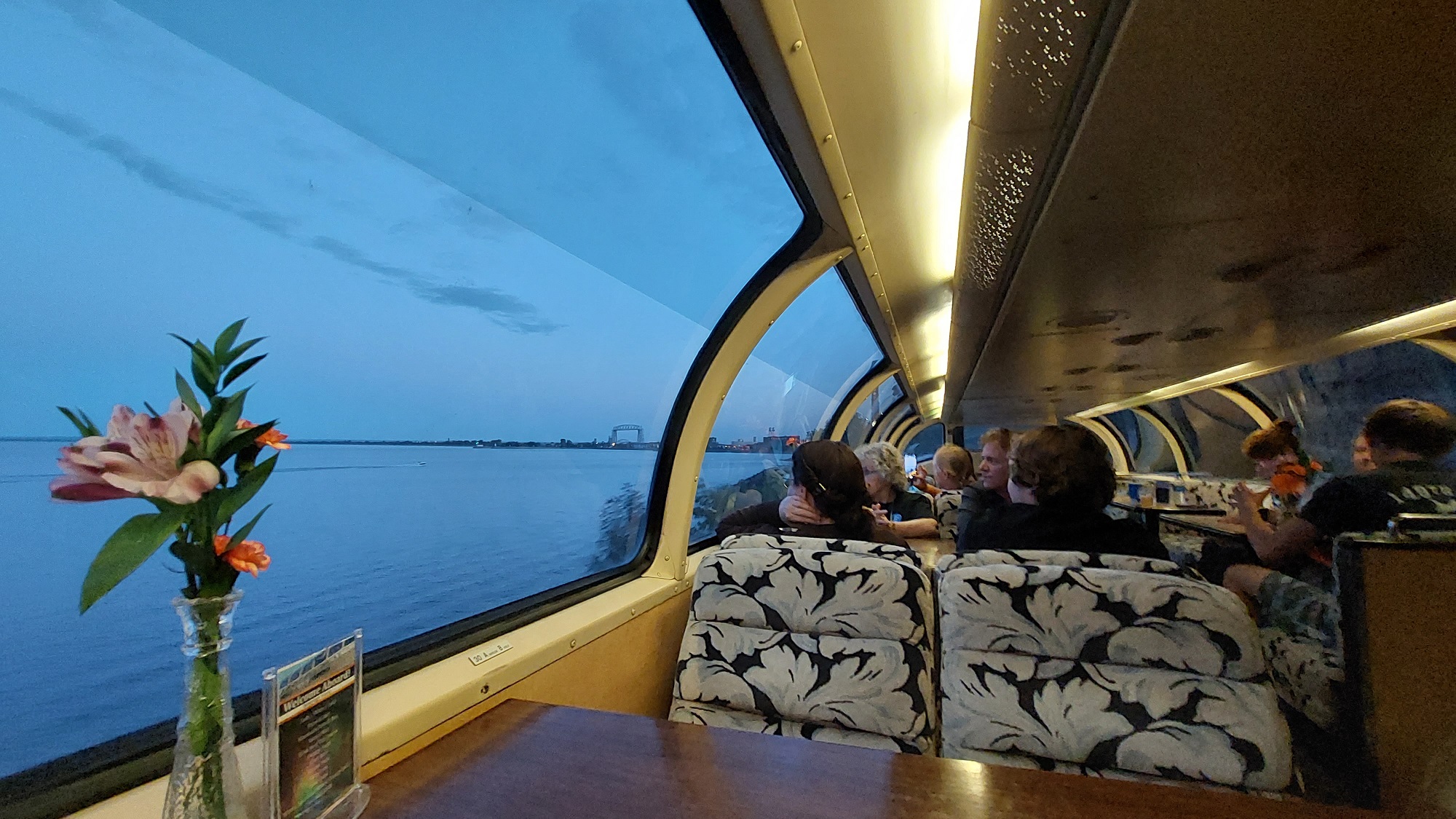 Summer BBQ In the SkyView
June 29 @ 6:00 pm

-

July 30 @ 6:00 pm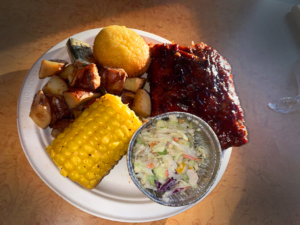 Take a seat in the SkyView Domecar, and enjoy best of Summer Bar-B-Que with MidCoast Catering! This 2.5 hour excursion travels up the North Shore to a turnaround point and back to the Depot.
Enjoy Ribs or Portobello Steak, Corn on the Cob, Diced Hot Potatoes, Coleslaw, bread, and Peach Cobbler. After dinner, enjoy live-music in the bar car sit back and enjoy the view from your seat on the SkyView domecar.
All tickets only $45.00 adults, $35 children (ages 0-13)
Wednesday, Thursdays, Fridays, & Saturdays in July (staring June 29th)
Reservations Required – Limited seating
This Dinner Train consists of the SkyView Dining/Domecar, in booth-style seating. Seating selection will be found on the following purchase page. We're sorry but due to the historic nature of the rail equipment, this is not a wheelchair accessible excursion. This is considered a first-class section of the train, and all passengers are expected to behave in a first-class fashion for the respect of other patrons.