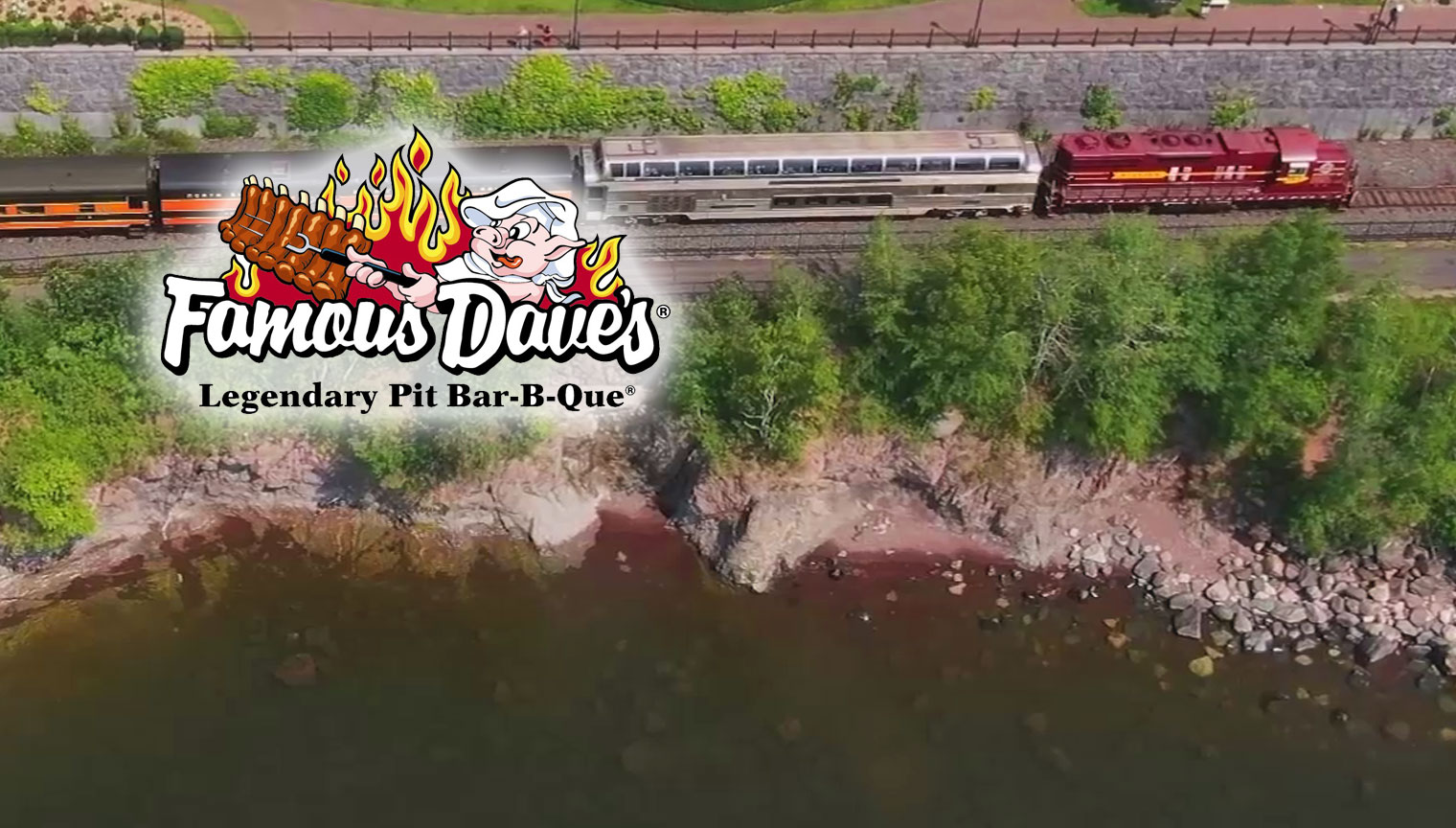 Summer BBQ In the SkyView
June 10 @ 6:00 pm

-

July 29 @ 6:00 pm
Take a seat in the SkyView Domecar, and enjoy best of Summer Bar-B-Que from Famous Daves! This 2.5 hour excursion travels up the North Shore to a turnaround point and back to the Depot.
Enjoy Ribs, chicken, beans, coleslaw, cornbread and yummy bread pudding for dessert. After dinner, enjoy  music piped through the train, or wander to the bar car then come back to sit-back and enjoy the view from your seat on the SkyView domecar.
All tickets only $55.00 adults, $45 children (ages 0-13)
June & July weekend dates only
Reservations Required – Limited seating
This Dinner Train consists of the SkyView Dining/Domecar, in booth-style seating. Seating selection will be found on the following purchase page. We're sorry but due to the historic nature of the rail equipment, this is not a wheelchair accessible excursion. This is considered a first-class section of the train, and all passengers are expected to behave in a first-class fashion for the respect of other patrons.